Movers
Here at My Guys Moving & Storage of Richmond, we pride ourselves on being able to offer both
expert moving services and the best of the best when it comes to dedicated customer care. With
decades of moving experience, and having been moving in the Richmond area since our start
all the way back in 1983, we are able to use our expertise to give you a stress-free moving
experience.

Voted Best Among Richmond Movers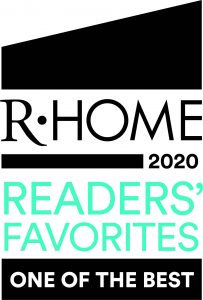 Our goal is to be honest, professional, and dependable. Having been keeping this up since our
start in 1983, we have been able to catch the attention of experts, which has led to a number of
reviews, including:
Best Mover in Richmond – R-Homes Magazine: 2008-2014, 2016-2020
The Best of Richmond Mover—Richmond Times-Dispatch: 2016, 2017
As you can see, our dedicated care to providing a great move for those who want to avoid the
stresses of moving has allowed us to win these awards year after year.
Local Movers
We provide top-quality moves within the state of Virginia with professionalism and expertise. We
encourage you to check out our online reviews to see the number of people around Richmond
who have moved locally with us and have been left happy with the moving services they
received.
In Virginia, there is a difference between moves within 50 miles and moves over 50 miles within
the state. For moves less than 50 miles, you will get a local move, as opposed to an in-state
move over 50 miles. This requires different licensing, so be sure to do your research to make
sure your movers are prepared. Check out our recent blog on the difference, written by the fine
folks at HuberWilmot Moving & Storage, to get a better understanding.
We understand that, in order to be the best local movers for your move around Richmond
possible, we have to offer everything you need. That is why we are a full-service moving
company. Our local moves are tailored to perfectly match your needs. We are proud to be a
one-stop shop for local moving services.
Out-of-State Movers
Our long-distance moving services start with our partnership with Wheaton World Wide Van
Lines.
This partnership allows us to provide you with nationwide resources. We utilize their hundreds
of agents coast-to-coast to take you across state lines. This means that our moving services are
the perfect match for your interstate move whether it's as short as moving from Richmond to
D.C. or moving all the way to the West Coast.
Moving Storage
Here at My Guys Moving & Storage of Richmond, we store your items with security and
convenience as the top priority.
To make sure that your belongings are safe, we have a variety of offerings including climate
control, pest control, and 24/7 surveillance, all in our local Richmond warehouse.
In order to make the process simple, we integrate local warehouse storage directly into your
move. This means that our moving crew will show up at your doorstep, load up their trucks, and
haul your items to the warehouse where they will be stored until your new home is ready. When
that is the case, our moving crew will unload your belongings at the destination.
Take a look to see how warehouse storage compares to self-storage with this informative video:
Packing and Unpacking
Our expert crew handles the packing and unpacking of our belongings with delicate care and
expert knowledge of how to pack in the most secure way possible. We use all of the right
packing supplies to minimize any potential damage to your items. This is matched with our
unpacking services, which allow us to give you a truly hands-free moving experience.
Specialty Moving Services
As full-service movers, we are able to handle every type of move possible. This even includes
specialty moves, as we train our crew to be able to handle any situation. Our specialty moving
services include:
Antique Movers
Dorm Room Moves
Electronics Packing & Shipping
Emergency Movers
Estate Cleanout
Gun-Safe Movers
Junk Removal
Loading and Unloading Services
Military Movers
Piano Movers
Senior Movers
If any of these fit your move, be sure to reach out to us. Our moving services are flexible, and
we would love to tailor them to perfectly match your moving needs.

You can feel confident moving with My Guys Moving & Storage of Richmond. As a fully licensed
(Local for Hire Permit #3633, Virginia Intrastate for Hire Certificate #589) and fully insured
(General Liability and Worker's Comp) moving company, with experience dating all the way
back to 1983, we have everything you need for a successful relocation.
To make the process even easier for you, we offer free moving estimates. To request yours, all
you have to do is fill out our simple
Free Estimate Form
. Be sure to consider our iMover
service for an accurate virtual estimate. You can also give us a call at
(804) 744-2400
for any
questions that you may have.