If you're looking for the best moving and storage services in Chesterfield, VA, you need to do your research first. You might be wondering, "How do I find the best moving company near me?" Take into account what services are best for your moving needs, what companies offer affordable moving services, and how credible the company is. Do your research on more than one company before you choose one for your move. You'll probably find that some companies offer better moving deals, and have a better reputation in general.
Quality Moving Services Chesterfield, VA
You'll want to know that your Chesterfield mover is a licensed moving company. Make sure your mover has a valid U.S. Department of Transportation (USDOT) number. You can usually find the USDOT number on the homepage of the moving company's website by their phone number and address. The moving company you choose should also be a member of the American Moving & Storage Association (AMSA), which gives them more credibility as professional movers. Members of the AMSA are reputable moving companies you can trust!
Check to see if your movers are an agent of a van line. This means that the companies share their resources for certain moves such as international moves, and you can trust their credibility. For example, My Guys Moving of Richmond is an interstate agent of Stevens Worldwide Van Lines. As an interstate agent to a popular van line, we share their moving resources that other moving companies might not have.
Quality Moving Services Reviews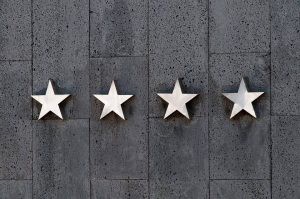 Always look at the reviews for your moving company before you move with them! Read moving company reviews about movers in Chesterfield, VA so you can be sure you pick movers you can trust. Do they have 5-star reviews from several customers? Moving company reviews can be found on Google, Facebook, Yelp, and moving company reviews websites. You'll want to make sure that your company has quality moving services reviews on these sites. Ask your Chesterfield moving company for five references from their past customers so you can see for yourself if you're picking a moving company who puts their customers' needs first.
Cheap Moving Companies
Be sure that you're getting the best deal for your moving services, and always be sure that you're receiving an accurate quote. Don't go through third-party websites because these can be lead-generation companies that want to sell the company. Request your quote through the actual moving site, and be sure to get an in-home estimate for accuracy. Look over your moving estimate carefully and be sure you understand every aspect of the moving quote so you know you're not getting ripped off. Compare quotes and price estimates from different moving companies, too, so you'll know you're getting the best deal in comparison to other movers.
Best Areas of Chesterfield
Make sure your mover knows the area well! If you're moving to or from Chesterfield, VA, you'll want to pick movers who have become familiar with the area from other moves. Your movers should know the ins and outs of Chesterfield villages, Chesterfield shopping areas and the best areas of Chesterfield so they have familiarity with the general vicinity. They should know about traffic conditions in Chesterfield and be able to provide you with moving tips!
Movers Chesterfield, VA
If you're using a moving company for the first time, it's especially imperative to do your research to find the right moving company for you. Whether you need to hire movers for long distance moves, find the best interstate moving and storage, or you need to know how to hire a moving company, choosing the right movers to help with your move is imperative to a successful relocation. Following these steps can definitely help you come to an educated decision about what moving company in Chesterfield, VA is best for you.