International Moving Company in Richmond
Quick Read
My Guys Moving & Storage can help you with your international moving needs including:
Household & Corporate Goods Shipping Overseas
International Packing & Unpacking Services
Customized International Moving Plan Including International Moving Resources
As professionals who help businesses and residents relocate safely and securely overseas, these are the reasons why customers choose My Guys Moving & Storage:
Experienced and Professional Moving Company Since 1983
We Are Interstate Agents for Stevens Worldwide Van Lines
Our Unique Lift-Van Crates Give Any Item Proper Comfort & Security for Transport
We Handle Packing, Shipping, Customs, Delivery & Unloading
Book international moving services with My Guys Moving & Storage today by calling us at 804-744-2400 or by filling out our free quote form to get your move started right now.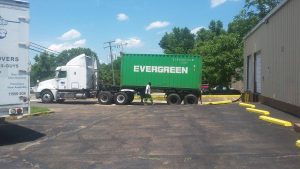 When searching for the right moving company to help you move overseas, the experienced international moving professionals of My Guys Moving & Storage of Richmond can ensure that your belongings will travel safely. With thorough
packing
and tracking services, we ensure a smooth and stress-free international moving experience, complete with assistance with customs paperwork and overseas moving regulations. Our international network of movers makes the logistics of international moves feel like moving to the house next door. Your international or overseas move should be easy, so you can concentrate on finding your way in your new country.
International Moving Tips
The international moving of household goods from our Richmond location is handled with the highest degree of consideration and efficiency. Over our 25+ years of planning and executing international moves, we have learned tips and tricks that will help you stay organized during your move:
Set aside travel belongings and important documents early. Take some time early in the move to plan for what you'll need while traveling, including customs forms, passports, clothing and other important items.
Use the opportunity to downsize. Belongings tend to build up over time and moving is a great opportunity to evaluate whether you will need 15 flashlights in your new home.
Centralize all your important information. International travel is complicated enough and tacking a move on top can make it a full-blown logistical nightmare. The best thing you can do to ease your stress during an international move, after choosing the right moving company, is to centralize all your information on a cloud-based storage service so that you can have the answers to any questions at the tip of your fingers.
Whether it be personal or business-related, My Guys Moving & Storage of Richmond offers shipping options to countries around the world, including Germany and the Philippines. And while your belongings move toward their destination, we make it a priority to offer full contact with our international moving specialists, who can offer consistent location updates at any time. Our simple updating process ensures immediate confirmation to save you time for what's most important: getting familiar with your new home country.
International Moving Company
As an interstate agent of Stevens Worldwide Van Lines, My Guys Richmond international moving service will handle all aspects of moving globally. We offer professional packing services for any household goods or office equipment you wish to send. From crafted tri-walled cardboard boxes to our unique "lift-van" crates, we can give any item the proper comfort to travel securely, whether it be through air or overseas transportation. Here are a few of the services that My Guys Moving & Storage of Richmond can offer for International Moving clients:
Binding Estimate for International Moves: A My Guys Richmond moving agent will come to your home to evaluate your needs, itemizing and weighing your belongings to offer an exact price for your move.
We Handle Packing, Shipping, Customs, Delivery and Unloading: To deliver the most convenience for your moving needs, My Guys Moving & Storage of Richmond will handle the logistics for your international move with the highest-quality service and packing materials.
A Tailored Moving Plan: A My Guys Richmond moving agent will be available to help you plan, down to the smallest detail, the execution of your international move, as well as being available to provide updates on the status of your belongings during shipment.
International Movers in Richmond: Ready When You Are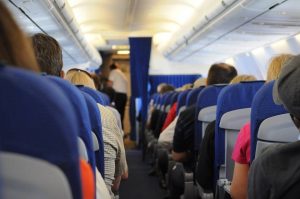 The differing international moving options My Guys Moving & Storage of Richmond offers are designed for immediate shipping at any time. Give us a call today or fill out our form to receive your free quote. We can provide you with an in-home or video survey (which can be done after hours and weekends). With the always-ready services of My Guys Moving & Storage international moving, we can make certain that your special items have a safe, stress-free trip to your new home.