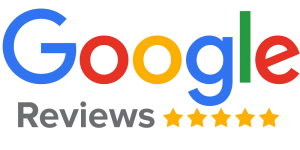 Jason Sterlace
01:03 12 Jan 22
Our crew (Pursell, Doug, Tom) was fantastic. they were very considerate and helpful with our items. Scheduling was quick and easy, it's a good

...

experience all around.

read more
Charnette Stone
13:15 10 Dec 21
The guys were awesome..
Dan Marcus
20:20 09 Dec 21
Hired My Guys to move a safe to second floor of a residence. Three guys showed up on time and had the job done in 30 min. Movers were courteous and

...

were careful with the safe.Thank you Pursell, Doug, and Ty, you all did a great job

read more
Teresa Munn
14:26 06 Dec 21
We are big fans of My Guys Moving in RVA. Nancy did a superb job of organizing the pickup and delivery of our treasures. Nancy was excellent with

...

communication, and on pointe with coordinating with the moving company in our State for delivery. She handled all the details seamlessly. Highly recommend whether you are moving across town, or to another State!

read more
Sharon Drake
13:43 29 Nov 21
ALL of the guys were great to work with. Very professional , catering and helpful.
Nightshift Got us like CoVid-19
12:24 05 Nov 21
Really enjoyed working with John and John! Great teamwork and very efficient!
Gordon Morris
00:42 03 Nov 21
Having had some less then inspiring moving experiences I was very impressed with My Guys Moving and Storage. They absolutely did exactly what they

...

promised on time both pick up and delivery. The crew was nothing but professional and respectful, a joy to be around, I thank them for doing an excellent Job. If you are in need or a mover look no farther. If I need a mover in the future they will be my choice!!

read more
Jeff Seibert
16:14 20 Oct 21
They recently moved us - and they did a fantastic job - start to finish - all our belongings went into their storage warehouse as we are building a

...

new home - and the entire process was fantastic - I would recommend them to anyone!!!

read more
alison c
17:29 11 Oct 21
We''ve had a number of bad moving experiences, so My Guys was a refreshing change. The estimate was on point with no surprises. The movers were

...

extremely nice and professional. Damon the team lead was excellent. All three of the movers worked really hard. For once a moving company that actually has movers, not just hired muscle.

read more
Andrana Williams
13:21 04 Oct 21
Great service. 1 complaint my dresser mirror was not put back on. Too heavy for me to lift to reconnect. Will use services again if needed
Becky McCarthy
12:54 17 Aug 21
I recently used My Guys for two separate moves…one into my storage unit, then a few months later, out of storage and into our new home. I've never

...

seen such hardworking group! Percell was the crew leader each time & the guys worked as a team, were efficient and FAST. I was shocked how they packed my storage unit to the ceiling and absolutely nothing was broken. I highly recommend My Guys Moving & Storage!

read more
Victoria Schaller
12:17 09 Aug 21
The moving team was excellent from the office folks to the moving crew. My Guys Moving & Storage has the best customer service! They made our moving

...

process stress free! We highly recommend them!!!

read more
Natalie Barabe Verbeke
13:16 03 Aug 21
We're so happy with our experience, we'll definitely be suggesting them to friends and to our agent! We did an estimate by phone, got the suggested

...

app to take quick videos of every room to show what was being moved. They estimated 1.5truck and 5 people, to take 9.5hours. Come move day, the team worked so well together and communication was great! The move took just under 7h (which adjusted the price) but also they took everything from our storage!! These guys can haul boxes fast!! Everything was well protected (furniture and walls, door frames..), no incident or even a scratch! Love them! Thank you My Guys!

read more
Jen Lofquist
15:40 19 Jul 21
From start to finish, My Guys Moving were professional, accurate, careful, friendly, and a lot of other good adjectives. The estimator arrived on

...

time and prepared (this is notable compared to the other moving companies that we contacted) and had a thorough and meticulous estimate to us within two hours. We were able to schedule the two-day move easily. On the morning of packing, the movers were there on time and got to work within minutes. It was a whirlwind of efficiency as they swept through the house making sure everything was safely packed. In less than six hours, a three-bedroom home was completely packed up including dishes and memorabilia and the truck was on its way. Within a couple hours, My guys had contacted us with the final cost, which was even less than the estimate. Adrianne (apologies if not the correct spelling), the team leader, was friendly and we were happy to see the same team arrive the next day to move my parents into their new home. The team set up all the furniture, including rebuilding a multi-piece bed, and delivered boxes to the correct room. They even removed boxes that we were able to unpack so we didn't have to worry about trash. My Guys Moving was one of the best decision we made and helped make the move easier. I would recommend them without reservation.

read more
Yasmin Ka
13:32 19 Jul 21
Team of two, Adrienne and Guy, managed transfer of Relocube contents into a one-bedroom apartment on second floor in a timely manner. They worked

...

professionally, courteously and with complete regard for another person's belongings. This company understands value - nothing was broken or damaged. Thank you from the heart for making the hassles of moving so much less stressful. Highly recommended.

read more
mcpetersb
17:02 14 Jul 21
My Guys Moving was awesome! They were professional, friendly and knowledgeable. I had 0 concerns with the care of my belongings, and when I move

...

again in the future these guys will be my first call.

read more
Alan Sanborn
14:08 13 Jul 21
My Guys Moving crew arrived on time for our move and worked efficiently throughout the entire process taking time to be careful with all our

...

furniture. We couldn't have been more pleased with their performance!

read more
Andrea Nannery
12:41 30 Jun 21
The movers were prompt, efficient, and hard working. Not one item was damaged or broken during the move. I would use them again and again. The crew

...

was also super friendly.

read more
Judy Brown
13:01 27 Jun 21
The movers worked diligently to get an oversized desk situated in my home office. Determined to get the job done without incident , the 3 individuals

...

worked together to disassemble the top and place it in the new location.

read more
Dee M
19:57 24 Jun 21
Great company - the movers were on time, efficient, and really helpful. I couldn't be happier with their level of service!
Diana Lacke
20:02 23 Jun 21
Awesome group, very efficient, fast and personable. Will use again.
Linda LiBrandi
12:24 23 Jun 21
My Guys moved a piano that I purchased from a family. The movers were on schedule, a few minutes early actually. They handled the piano with care at

...

the pick up location as well as on delivery at my home. They were courteous and professional.

read more
Renee Jones
15:54 22 Jun 21
The three gentlemen that moved us were OUTSTANDING!!! They were respectful, took great care of our items and worked diligently. 💪I would

...

definitely want to use them again.

read more
Michael Klein
12:28 19 Jun 21
The packing crew was superb! Adrienne, Brad, Mike and Anthony were simply outstanding in every aspect of the job. The moving crew, which included the

...

aforementioned plus several other wonderful folks, worked efficiently and effectively over two very full days to get the job done. Highly recommend this company.

read more
Melissa Sunderland Jones
17:04 10 Jun 21
Friendly movers and moved our stuff carefully. Thanks!
Michel TURNER
14:56 07 Jun 21
Great team. I will use again.
Nancy Baldwin
12:28 04 Jun 21
We have used My Guys several times in moving over the past years. We have never had a bad experience. The Guys are on time, always courteous,

...

always professional and always have a good work ethic. Anthony and Brad moved us to our retirement home in southwest Virginia yesterday. This is hopefully our last move but I will always recommend My Guys when I can.

read more
Sylvia Barley
14:24 01 Jun 21
My Guys is great! They were very timely in scheduling my appointment. The movers who arrived (3 total) were very friendly and professional. They were

...

punctual for the move and very careful with my furniture (solid wood and mirrors). Took them less than an hour to get it packed and moved! A little pricey for my tight budget, but very worth it. Will be hiring their services again in the future, for sure.

read more
Martha Duncan
12:44 28 May 21
Mike was super helpful and responsive to any questions I had regarding planning our move. John and his crew were prompt, courteous, professional and

...

careful with my belongings. I would use My Guys again without hesitation and recommend them highly!

read more
Janet Miller
12:58 26 May 21
The guys were professional, very nice, helped me, and treated my furniture with great care! I highly recommend this company. Thank you
Robyn Sadowski
19:52 25 May 21
The guys that moved me were great!! They were professional, on time and got my move from the storage unit to my new place done in record time. I am

...

very very pleased!!

read more
Corey Clauden-Cross
00:28 23 May 21
Brad, Gary, Devon and Tony were an amazing team. They were fast, professional, and super polite. I will always call on My Guys Moving & Storage for

...

my family's moving solution. Thanks My Guys!

read more
Toni Craft
12:03 20 May 21
These guys are great. Had them pack up our TV professionally and couldn't be happier. Very friendly and a breeze to work with. Highly recommend.
Tanya Olinger
10:31 19 May 21
The My Guys Team were highly efficient and speedy. They worked well as a team, and were able to pack all my belongings in the safest way possible.

...

Nothing was damaged during the move. The team set up all the furniture exactly where I wanted it. I love how they helped create my new home for me.

read more
Jeff Hummel
13:34 11 May 21
This is the third time I have used My Guys Moving and have always been satisfied with their services. I would recommend them without hesitation!
Diane King
12:18 05 May 21
Anthony and Tyron were the absolute BEST!!!! The crew arrived on-time and were quick and professional! They did a great job placing the furniture

...

and boxes in the house and were careful of the walls and doorways. Honestly, I would request them by name and you will NOT be disappointed. I'm having my daughter use them on her small move.5 star all the way!!

read more
Janean H. Rodkey
16:42 04 May 21
My Guys Moving does it again! This is our second move in a year with My Guys and they are outstanding. The first was a city to city move, this was a

...

local move, so I was concerned that it was the individual business or team that was so good; but no! They are that good. The crew (Persell, Tyrone, Doug, and Michael) was absolutely awesome! They were professional, careful, kind, efficient and VERY patient! We weren't quite ready when they arrived, but they made us at ease as we finished the packing. Then they were above and beyond helpful when we got to our new place. They checked each box and piece of furniture to get it in the right room, they insisted on carrying everything, and even helped get things to some higher spots that we wanted, which was over the top (excuse the pun)! The guys were so careful with our things, and our new house, they really were just amazing. I think My Guys Moving hires quality professionals that take pride in their work, and these guys really did that. Thanks so much, guys!There was only one issue, and that was communication with headquarters. On the first move, I received lots of communication with Ashley who kept me in the loop with preparations, times, etc. This time I had to call and be sure we were on track as I did not receive any communication other than a confirmation, but that was over a month in advance of the move. When you work that hard, and have so much riding on it; it's a little scary not being sure you have the truck and crew on such a stressful day. Maybe it was because it was a local move, not sure, but I did get a little worried unnecessarily.That being said, I would absolutely use My Guys Moving again, and every time (hopefully not for a while though). Top marks.

read more
Jim Pereira
14:20 26 Apr 21
Great experience from beginning to end. Professional company that made sure we had what we needed and did not pay for things we didn't need. Moving

...

crew made moving fun. Great personalities and hard workers who moved things quickly but with extreme care. Smiled and friendly while doing it. Friend recommend the company to me and I'd recommend them to others.

read more
Caitlin Sullivan
12:54 26 Apr 21
Update, one year later (2021):We used My Guys once again to move this year. I almost never write reviews, but they were so exemplary in their

...

service that I felt compelled to leave one. Yet again, this company far exceeded our expectations. Our movers, John, Tyrone, and Doug, were incredibly organized, timely, efficient, and excellent problem solvers. This was a complicated move that included multiple stops and drop offs in multiple cities, and they handled it flawlessly. Their attention to detail was above and beyond. We believe their pricing is fair and there are no surprises at the end. We will absolutely be using this company again for future moves.July 2020:Excellent experience with My Guys! They were polite, efficient, and hard working. Highly recommend! Five stars!

read more
Amelia Buchanan
20:01 24 Apr 21
We used my Guys Moving for our move and couldn't be happier! The team was all so lovely to work with. Brad, Guy, Devon and Dre were skilled and

...

professional. Very impressed!!

read more
D. F. Hilterbrant
12:22 22 Apr 21
Yesterday was my second move with My Guys! The first only 5 months ago. They handled all of my furniture as if it were their own. The move was

...

efficient and painless as a move could be. "My Guys" encouraged me to let them move and load, even my car!They wowed me 2 moves in a row. Their pricing and paperwork was in order. I highly recommend you give them a call for your move.

read more
Maren Reich
21:21 20 Apr 21
My Guys were great to work with!! They communicated well, and we knew exactly what to expect the day of the move. The quote we started with was spot

...

on, and a great deal. Day of the move the team arrived promptly, and were all very nice and courteous. We moved from two separate apartments into one in less than five hours! The team was great to work with, handled everything with care, and followed all advice and instructions. We could not be happier with our experience! Thank you My Guys Moving for making our moving experience one of the easiest we've had!!

read more
Sydney Pender
10:15 13 Apr 21
We had the best experience with My Guys! They showed up and were happy and positive all day. Helped problem solve getting a large couch down into our

...

small basement by taking a door off the hinges. They finished in 7 hours and our final cost came in under the estimated amount. We were so pleased with the seamless transition to our new home and much of that is due to these great movers-would definitely recommend!

read more
Stuart Smith
14:44 12 Apr 21
My Guys were on time, fairly priced, and went out of their way to be sure our items were cared for. I would highly recommend them!!
Brandon Stumpf
12:22 09 Apr 21
This is the second time in about 14 months I used My Guys for a local move. The gentlemen were professional, on time, and took great care of all my

...

belongings. To date they managed to break or scratch zero things. They always finish in a reasonable amount of time.Make sure you read the fine print because their policy maxes out $50 per item. Make sure to get extra insurance on TVs, etc.

read more
Brad Nash
15:37 07 Apr 21
Choosing My Guys to help us move from Lakeside out to Goochland was the best decision and well worth every penny. The team of four were prompt,

...

patient and kind the whole time. They barely stopped but for small breaks, worked efficiently and carefully with every item. I could not believe my eyes watching them maneuver their massive truck or piling 2-3 HUGE heavy tubs on their backs. My wife and I really can't say thank you enough for this amazing team- they moved us in under 8hrs! We would have never been able to do this on our own. Thank you My Guys!!

read more
Charles McClung
12:34 06 Apr 21
Moved a Piano with ease. They were on time and got the job done fast. I would highly recommend using them!
Kedar Lavingia
15:34 30 Mar 21
This was an excellent service to use. They were very efficient and thorough. Very polite and the movers were excellent overall. Had a great

...

experience.

read more
Lyn Carneal
12:30 27 Mar 21
We've used My Guys Moving multiple times over the past 14 years. Always great!
Lindsey Woods
12:31 26 Mar 21
The men were friendly. They were quick and took care of our furniture. Great experience
Colleen Grady
14:23 22 Mar 21
Great guys, very polite and experienced. Made my moving process so easy. Shoutout to John for making the morning so fun!
Annie Harris
13:46 18 Mar 21
The movers I worked with were great - they showed up right on time, worked quickly and efficiently, and made the experience generally easy and

...

stress-free.

read more
Dee M
12:44 17 Mar 21
Very efficient.
Les Lang
12:35 15 Mar 21
Workers were on time, diligent, professional and kind. The company was in contact with me and gave me up to the minute information regarding move.

...

The home office was friendly, responsive and professional. The cost was lower than first estimated. Thanks guys!!!

read more
Urville Ray
15:29 10 Mar 21
We have only exception things to say about our My Guys move team! They called and arrived promptly. Greeted us friendly and professionally. We had a

...

3 story house full of big heavy furniture and tons of boxes to move into a smaller home nearly an hour away (this was a surprise to them, originally we were going to store our stuff with them) They rolled with us through our change of plans - bless them! Watching them work quickly, efficiently, safely and still maintained a smiling demeanor- meant so much to us! We are so very grateful for our My Guys movers! 10/10 definitely recommend!

read more
Pauline Crouse
13:29 09 Mar 21
We hired 4 guys to help us load our 26' truck to move out of state. They were extremely hard working and supper efficient. Their packing skills are

...

impressive and they did the whole load with a smile. Definitely took the pain out of the move. Highly recommend.

read more
Mason Lemocks
13:46 06 Mar 21
Hired to do a move about 40 miles distance and I couldn't be happier. Purcell ( I think that was his name) and his other 2 guys did great work in a

...

quick time. They disassembled furniture at the old house and reassembled at the new house, and moved a piano like it was a feather. Very communicative and professional, highly recommend.

read more
Donna Curry
20:29 05 Mar 21
These guys are professional caring people, they helped me just the way I needed. They moved 3 bedroom furnitures from 4th floor to rental truck in

...

2.5 hours.

read more
Gloria Evans
13:49 25 Feb 21
I was very pleased with the service. These guys were efficient and professional.
Cory Owens
13:47 23 Feb 21
I had 3 guys and one truck for my move. They handled everything quickly and efficiently. It was also the best price I could find in town for a local

...

move.

read more
Chris McDonald
15:06 22 Feb 21
They were OUTSTANDING. On time, professional and extremely quick. I would recommend them to anyone moving anywhere. Thank You!
Jay Jenkins
23:09 20 Feb 21
My wife and I have called upon My Guys twice, with excellent results each time. Their packing, storage and moving services were performed with care,

...

and their good-natured crews made a potentially stressful activity a lot easier. We feel totally confident calling on My Guys.

read more
D P Gibbs
18:51 16 Feb 21
I've used My Guys for three moves. I have a lot of heavy antique furniture including a player piano. They moved it all quickly each time. There was

...

no damage. They're very careful, efficient and friendly. Also, on the last move I had to reschedule THREE times due to issues with the realtor. Mike and Bridget were very understanding and accommodating. I highly recommend My Guys.

read more
Olivia Berneche
13:54 16 Feb 21
Excellent service. Arrived on time and went above and beyond.
Craig Hicken
17:33 28 Jan 21
Super great job. They packed an unbelievable amount of my stuff in a storage pod and were very professional.
lorraine Wilmore
19:51 27 Jan 21
My movers were Anthony and Brad, they showed up on time. Both were very professional and friendly. I was stressed out and they assured me everything

...

was fine. They did a great job. I'm in the storage business and see a lot of different moving companies. My Guys are one of the best. I was very satisfied with the service they provided.

read more
Mitzie Debat
23:08 24 Jan 21
They are wonderful this was our 4th move by them. They go above and beyond to make moving as easy as possible. I would highly recommend them and

...

will use them again. Sincerely, Mitzie Debat

read more
Lillian Varin
18:33 22 Jan 21
Professional, courteous, fast. Reasonable estimates, easy to work with entire team.
Next Reviews
Why Choose My Guys Richmond?
Voted #1 Mover in Richmond – 10 years in a row
Free moving estimates
Family owned and operated
All employees are trained
No hidden costs
Clean protective pads to wrap your belongings
Fully licensed and insured
Get your estimate in 24 hours or less
Certified ProMover
Live trained customer service representative to answer your phone calls
Saturday Moves