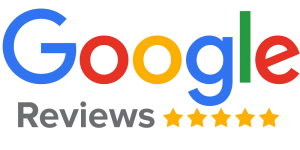 Susan Pinckard
1700865305
My Guys Moving was great! Their quote was right on target with the actual cost. The three movers were professional, on time, and personable. There

...

was rain the whole day and the movers were great.

read more
Sona Pomfret
1699283280
I would definitely recommend My Guys Moving and Storage. They were on time, professional, and took great care wrapping each piece of furniture.

...

Overall great experience and have already booked them again for another move

read more
Andy Poole
1699066724
These guys are fast, but also careful with your belongings. They aren't reckless fast. They still take time to wrap everything up nicely, and they

...

are careful with everything like it's their own. They have all the logistics down pat to make sure it goes as smoothly as possible. One tip I'd like to give everyone is make sure they see your electronics work before they move it. I have an electric couch that they disassembled and unplugged, and it wasn't working at my new townhome. They asked me multiple times if it was working prior to the move even though I said yes each and every time. It ended up one of the guys forgot to plug in a cable he took off. If it was me I would have left the cable on and taped it to the couch. It wouldn't have went anywhere since the couch was all wrapped up. Maybe they were just following protocol, but I'm glad I didn't have to fight with the insurance with them questioning whether it was working or not prior to the move. I'd definitely use them again, but next time I'll be more cautious.

read more
Jane Nelson
1695136490
They've moved me twice within the past 4 years. Excellent service both times especially with antique furniture.
Renee Tillery
1695126505
The three men that moved me were AWESOME. They put everything exactly where I wanted it. This is my second time using this company. Highly recommend.
Edward Cartin
1693414798
Did an excellent job: helpful, friendly, good attitude. Very good experience
Michael Bellz
1692919214
Professional, took furniture and treated it as there own wrapped and protected. Worked hard got the job done in reasonable amount of time.Courteous

...

Men.

read more
Emma Stadolnik
1692798371
Our moving day was completely stress-free and seamless thanks to My Guys! The team was professional, respectful of our belongings, and FAST!!
Dennis Sisk
1692153393
hard working professional movers
Marilyn Ruesch
1692104736
My Guys moved me recently to a new location and met all of my expectations. Working with Dave Tindall was a pleasure. I did a lot of my own packing

...

and boxes and packing paper were dropped off at my home within hours, sometime minutes, of my request which was very helpful. If I had questions I would receive an immediate answer. When the actual move took place they were on time, very professional and handled my belongings with care. I would definitely recommend their services.

read more
Lisa Lang
1691429474
The guys were FANTASTIC!!!! Moved fast, asked questions and were pleasant and best I have ever worked with . No time wasted with this crew!!!
Malinda Phelps
1690492059
The crew was very professional and courteous and took great care with our furniture. The quote was fair and they didn't go over the quoted price. If

...

was even less!

read more
Russell Reeves
1687533598
We had a very pleasant experience with them. Excellent and fast service, high quality, very friendly. They got our driver in and out for restacking

...

very quickly and that saved our day. Warm recommendations for them.

read more
Kris Isaacs
1687522798
These guys go the extra mile to make sure everything is taken care of! Would recommend them to anyone!!
Shelor Smith
1687392774
I think that we got the best crew ever. Everyone was so personable, friendly, and polite. All of our belongings arrived safe and sound. The crew

...

really didn't want us to lift a finger. What a surprise to learn that Mr Miller, a member of the crew, has an eye for arranging furniture. Overall, this was as good as moving gets.

read more
Ryan Mandarino
1686579700
The men who helped move us were some of the most efficient and effective movers. I wish we used My Guys Moving for our last move. We will be using

...

them again!

read more
Allison Anders
1685536864
Right on schedule. Fantastic job with the move. Wonderful, friendly crew. Definitely recommend.
judith chantelois
1685469316
Arrived on time. Worked quickly and efficiently.
Terrie
1683307067
Great moving experience! The movers were experienced, careful and extremely efficient! Highly recommend!
Jill Moyer
1683160529
Great experience with My Guys Moving! Mike in scheduling was very helpful, responsive, and pleasant..Pursell and Ty H. were skilled, professional,

...

and efficient! Highly recommend!!!

read more
Robert Jones
1681423719
Able to arrange small hauling job to be completed within 24 hrs. Scheduler empathetic and helpful.
Pete Polignone
1681127761
So impressed with how responsive they were to our needs. They all took special precautions and care where it came to our furniture. They were

...

professional and willing to do anything we requested. An amazing experiance. We would highly recommend My Guys Moving

read more
Christopher Baker
1680787187
The team was prompt, friendly, addressed all of our concerns and very efficient. They worked so well together they even saved us time off of the

...

quote. I would highly recommend.

read more
Savannah Jordan
1678111240
They were great! Very efficient and took great care of our things as well as our walls.
Sonya McMillan
1677164944
Great work
Mary Thomas
1677017707
They came when they said they will. They wrapped all the furniture.They were very polite. I will call them again if we needed them and I will

...

recommend them to my friends.

read more
Kirstine Sigloh
1676301563
Great experience. Gentlemen were on time, came prepared, very chill, worked hard, brought extra tape and blankets for extra packing materials. They

...

were polite and helpful and patient. I'll use them again when I move in July. Thank you

read more
Max Willson
1675357951
All three employees were great. They took excellent care of all of my items, and got my new apartment set up in less than an hour. Would use these

...

guys anytime I had to move

read more
Frank Bonarrigo
1671457591
They were very kind , but professional at the same time My new piano was also in great condition after moving itThank you for your service

...

Sincerely Patt

read more
Dayton Cribbs
1670276745
Great people work here. They take fantastic care of their partners, have exceptionally fast response time, and are very reasonable with cost. Will be

...

a returning customer. Thank you all for the great experience!

read more
J Curtis
1669818834
On time and handled items with care
Brenda Champ
1669727702
Excellent and professional movers I will I recommend them to anyone who's moving excellent set of guys
Kris Isaacs
1668693688
I was in need of a super-quick move. I contacted them and they were able to fit me in on my tight timeline. The crew was AMAZING! They arrived on

...

time, were friendly and polite. We were moving some antique furniture and artwork that we were concerned about. Everything arrived at the new location in perfect condition. They unwrapped everything and left the new place spotless! I would highly recommend!!!

read more
Ricky T
1668554118
Kinda small and congested inside and parking
Marge Bruning
1668104472
The three men working on my house were professional, efficient and polite. Work was done at both ends in a timely manner and nothing was damaged.
Aviya K
1667482786
They were quick and very professional but some of my boyfriends stuff was ruined.
Samaria Lewis
1667395186
The guys were great, they introduced themselves and were very careful of the furniture being moved. They even explained along the way as i was very

...

inquisitive. They demonstrated a level of patience with the heavy piece of furniture.

read more
Beverly Cobbs
1666987941
The 2 movers that came to my residence were very respectful and courteous. They handled my belongings with great care
Sandra Johnson
1666461676
Fast and excellent service
James F. Hobson
1666314141
You were wonderful great service friendly hard working and i saved significantly compared to your competitors price. Thanks for all your help.
Casey Neill
1666056565
These guys were on time, super friendly, and very careful with our stuff. Would definitely recommend!
Jennifer Lopez
1665500794
Charles and Bruce were consummate professionals. The job was challenging and laborious. However, they never once complained. I appreciate their time,

...

attention, and expertise. You'd be fortunate to have this pair attend to your move. Thanks guys! You're the best and God bless you.

read more
Wayne Luck
1665490619
We have used My Guys six or seven times and the are terrific. The moving Teams are always prompt, professional, courteous, flexible and fast. Highly

...

recommended.

read more
Zachary Gude
1664454614
Great value and friendly service! The process was very simple and we were treated well the entire time. Devon, Michael, and TarVaughn were our movers

...

and we got lucky with how nice and efficient they were. This is my second move using myguys movers and I will keep using them!

read more
Kim Wyatt
1664394655
Best experience I've had in a moving and a long time the guys were fantastic the ladies in the office was very helpful
Everyday Artisan
1663773038
My Guys kept me informed the whole time and went above and beyond what I asked of them. Thank you!
Robert Culley
1663431185
With the exception of arriving late (due to traffic so not their fault), the gentlemen who came were very professional and kind. I will absolutely

...

use this company again.

read more
Jack Kaczmarek
1663331362
Very pleased
Ann Shibut
1662209486
The crew were very hard workers, and very nice to deal with.Everything went well as far as I can tell. I am still unpacking boxes.
Eddie Payne
1661878162
The guys were great and took alot of care with our stuff. Would recommend.
Abigail Stanzione
1661456406
When I called to get a quote and then to set up a time they were nice, informative, and quick to respond to my emails. Three movers showed up and

...

were able to get everything moved in less time than quoted. Everything was well handled. The best moving company I've used so far.

read more
louise woodburn
1660998632
We had two furniture pick up stops around Richmond,VA and then the final destination in Norfolk VA. They moved our piano with care and made it look

...

easy! The quote was spot on. Ask for Tony, Anthony and Charles they were awesome!

read more
Tina poul
1660832430
We recently used My Guys for a document move for our business and they are DEF My Guys for all of our future moves.I am scheduling them again for

...

another move next week.

read more
Donna Neuber
1660702254
The best moving experience I've ever had and I've moved several times. Anthony, James B, and Guy were amazing. So helpful and caring. My apartment

...

complex has wood floors and they even put all the sticky felt tips on the legs of my furniture before setting it down which was extremely helpful as I wouldn't be able to lift many of the pieces of furniture to do it myself. I just can't say enough wonderful things about all of them. So friendly and pleasant. If I ever need to move again I will definitely use My Guys. Also will totally recommend them to anyone I know who is planning to move. I'd give them 10 stars if I could. They are the BEST!!!

read more
Angel Laidley
1660445190
The movers were very professional in handling my belongings, timely and efficient.
Nicola Richards
1660395133
The movers at My Guys did an excellent job. The checked with me to confirm what needed to be moved, made sure I was aware of any preexisting

...

scratches on my furniture before the moved it and was generally skilled and efficient at their job. I had a heavy entertainment center that needed to be moved twice because I couldn't name up my mind about where it should go, and they patiently followed my instructions without making me feel like I was imposing.

read more
Elizabeth Korach
1659028902
Ray and his team were excellent! They handled our items swiftly, but with care. I would highly recommend My Guys Moving to anyone!
Phylis Pierce
1658493307
I've moved multiple times and this was one of the very best. The moving crew were exceptional. Thanks Guys!
Marilyn Johns
1658248684
The team was on time, professional and gentle with our furniture. They did a great job organizing furniture and boxes to fit into our storage unit.

...

Office staff always available to talk with. Highly recommend them.

read more
Valerie Rockeman
1657800155
Great Job! Thank you!
Laurie G. Alston
1657389010
Sarah Heyer
1657200360
We had such a good experience with this company.
Nan Riggs
1656508513
Three men, attentive, polite, respectful. Ray, Guy and James worked non-stop securing my items for the move. I have never experience the attention

...

to detail these men showed. Add their collective sense of humor to a boring wrap-up, I too laughed leaving my home for a new adventure. Thank you, gentlemen!! Nan

read more
Sarah Freeman
1655752534
Great movers all around! The business office was easy to communicate with and has a great online portal to manage your move through. Three guys came

...

out at the time we arranged and finished our move very quickly and professionally- with a clear effort to take care of our items and make sure we were happy with where all our items ended up. Will for sure be booking them again for the next move!

read more
ray obrien
1653322838
We had to move my elderly father and his sick wife from north Carolina to Albany NY. A traumatic experience made much better by the efficiency and

...

professionalism of the crew. Excellent service and I would highly recommend them.

read more
Scarfinger Hoodrich
1653315694
Absolute professionals from the first call in to the move itself. I was impressed by how they took care of my things. If I need to move again I will

...

definitely call them and no one else.

read more
Carl Allen
1653310128
I have never used movers in my life. My wife talked me into it and I had serious doubts. However, they were very professional. Careful, protected the

...

floors and our furniture and did an outstanding job. Highly recommend them.

read more
geoff gay
1652321788
Overall from start to finish great experience.. came started covering the floor walkways toured the house for what all to move and we were off . The

...

3 man crew I had didn't play . Fast and efficient.I would use them again and may in a year or so.

read more
Terry Douglas
1651516959
These guys are total professionals and I would recommend them one hundred percent. I had a small but tricky move (antiques, piano, extra stop, 2 hour

...

drive) and I was really nervous about it. The crew was so fantastic, and I felt reassured. They were handling my grandmas antiques as if they belonged to their own family. You could see the care that went into moving every piece. The whole crew was so nice. They are also artful packers, and I was amazed how well they fit everything into my storage unit. Also good communication at every touch point. No joke, if you want a stress free move call this place. Thank you so much my guys!

read more
Sistah-talk After Dark
1650888018
The movers were on time, efficient, professional, courteous, and went the extra mile to ensure I had a great moving experience. Thank you so much
Connie Thornton
1650602175
E Young
1649938039
Workers were very efficient, took good care of all the stuff they were moving. They worked hard together, were organized, didn't goof off & were

...

polite & helpful.

read more
Diana Eisenach
1649817359
Brad , Devon and Cooper arrived at the job on time. We were very impressed at the care taken to pad a secure all furniture These men moved a sofa

...

over a second story patio railing out onto the sidewalk !! The 160 year old house had hallways too narrow to accommodate it. It had to go out the same way it came in … over the second story patio.We were very impressed with the professionalism of the three men who came. You furniture will be well cared for during the move!!!! Highly recommend them They have elevated the moving experience to an art … you won't be disappointed.

read more
James Kirkpatrick
1649768271
Linda Hallion
1648078034
Professional, Prompt, Personable, Knowledgeable and we did not have to micro-management; bedroom suite was very heavy and they setup and placed it

...

perfectly; handled everything with care; brought extra materials to properly tape/secure whatever I did not; very quick unload; we were extremely pleased/satisfied; would not hesitate to recommend the Company, Bridgette our liaison and the Movers Michael and his Team; pricing was fair and scheduling was favorable/flexible; would highly recommend them. Also, they told me if we were working on our house and wanted household packed and loaded/unloaded from storage onsite, they would accommodate us. Give them a call.

read more
Amy Gustafson
1646316551
Great service. Easy to schedule. Moving guys were professional. Did an awesome job with a piano move.
Rich Teague
1645731160
On time, prepared, super polite and conscientious. Best moving experience I have ever had, I highly recommend them.
K J
1643133100
I used this company yesterday, not sure if it's the same location but they did an excellent job! I've already recommended them to a couple of people

...

I know are moving in the future!

read more
Jason Sterlace
1641949393
Our crew (Pursell, Doug, Tom) was fantastic. they were very considerate and helpful with our items. Scheduling was quick and easy, it's a good

...

experience all around.

read more
Alison Kingcade
1641570066
The guys were competent movers and skillfully maneuvered furniture without marring the walls or scratching the items. They were friendly, courteous

...

and accommodating. This is definitely a service I highly recommend. They provided moving services with care.

read more
Gina Binder
1641567267
The guys moved my daughter's furniture from her college rental in RVA to our home in NOVA smoothly and efficiently. With snow in the forecast, they

...

worked with me to set a good date. I highly recommend them!

read more
Anthony Peterson
1641217375
The guys were very professional and courteous, paying detailed attention to making sure that the furniture was properly covered and placed into the

...

truck professionally. I would recommend this company at the drop of a hat to anyone of my friends or, anyone that I run across that's looking for a recommended moving company.

read more
Jim
1639407591
They crew was hard working, professional, and very respectful. They worked fast, took care of our belongings, and were fun to work with.

...

Expectations, Costs, and rates were very clearly communicated and fair. I would definitely use My Guys again!

read more
Eric Barton
1639062553
I had My Guys move an upright piano that I had bought on Craigslist. After calling a dozen movers in the Richmond region for piano moving services,

...

they had the best pricing by far, a flat $350. The movers were on-time and professional. They moved my piano with no issues, safely and quickly with no damage to the instrument or my home. I highly recommend them for anyone looking for piano movers!

read more
May Walton
1638901106
The 3 Movers were very sweet, professional, polite, and considerate of me and my things yesterday. They were also very efficient and faster than my

...

other movers over the years. Mike, the phone rep, was great with scheduling and informing. All of the guys were great. I'm very pleased and I highly recommend.

read more
Julie Adams
1638366071
Our crew of Brad, Tony, Mike & John were on time, friendly, and professional. They worked quickly and treated our furniture with care. Our move

...

actually came in under budget because they worked so fast and never took breaks. In addition the office staff was efficient, helpful, and responded to questions promptly without ever trying to be salesy like another place I called. Would definitely recommend using My Guys!

read more
Joan Gammon Tipton
1637344702
From packing and moving, they were on time, professional, friendly & overall awesome!
Kaitlyn Taylor
1637014248
Absolutely loved the entire process with My moving guys! They were so kind upon arrival , quick and gentle. We needed a last minute move and they

...

accommodated it. They did everything we asked of them and went above and beyond ! Great fair price. Great group of guys! Thanks guys !

read more
Debbie G
1635885831
GREAT EXPERIENCE! Was very pleased with the company and the crew, Pursell, Doug, and Ty H. They were very professional and efficient. Reasonably

...

priced and worth every penny. Would definitely use this company again and highly recommend.

read more
Valerie Morawetz
1635561855
Very professional Fast and friendly. 2nd time we've used them and will definitely use again!
Sang Le
1634648902
Mike answered all of my questions. I had Joe and Devon for my movers and they made the whole moving process so easy! They were responsive to all my

...

questions and were very careful with moving all of my furniture! If I have another local move, I definitely will be using them again!

read more
Todd D Norris
1634559687
We used two crews for consolidating different places into one. Although both crews got a slightly later than planned start, once they started they

...

were amazing. Could not have asked for better!! Many thanks to them.

read more
Garland Baker
1634306954
I had a crew of 3 men + truck move our largest furniture pieces for us. They were meticulous in protecting the items and the walls/doors/floors on

...

both sides of the move. Timely and quite fast. All 3 were professional and courteous. Easy recommendation for us. Pricing is very fair as well.

read more
Brandy Weseloh
1634157142
I have used My Guys Moving twice now for moving furniture and equipment for our company. The guys are courteous, show up on time and complete the job

...

in a timely fashion.

read more
Katie Bolton
1633458762
Anthony and his crew made for a fantastic move experience. Our move included multiple steps and stops. The team was prompt and had all necessary

...

information for each location. They were also kind and efficient, moving all items safely and also accommodating some immediate rearranging in the new apartment. Was delighted with experience and would hire again without hesitation.

read more
ravi patel
1631881591
Last minute move:One time, quick move, solid midrange pricing, no surprise extra charges, took good care of building and personal items.Would

...

definitely recommend.

read more
Frank Whitehurst
1630723669
Outstanding service and excellent care. The best I have ever seen.
Melissa R
1630624289
I called My Guys trying to get a move done and Mike was extremely helpful. He went over everything with me and understood what I needed. When the

...

guys showed up they walked around to see what we had in each room. Pursell, Doug, and Brad got things packed into their truck quickly and efficiently. They moved some heavy furniture! At the new house they unloaded quickly and were so very helpful! I would definitely hire them again!

read more
Beverley Bailey
1630593711
The movers showed up timely, we're professional and pleasant to work with and they worked hard to get the job done, and there were a lot of physical

...

requirements for this job, moving heavy furniture up and down steps, but they never once complained!

read more
Hannah Vonderheide
1630543192
The movers we had were respectful, professional, and helpful. I would recommend to friends and families.
Sandy Reen
1630085194
As challenging as moving is your guys were positive and great to work with. They did a great job providing excellent service!
John Rutledge
1629902601
Outstanding move provided by MyGuys and Adrian, Mike, and Anthony (Pac-Man). The company and staff responded to a last minute day-of-move change

...

with no problems at all. Pickup, weighing, and delivery were all done exceptionally well and quickly. The move was from Prince George County VA to Williamsburg VA. The price was reasonable and fairly computed. Overall, a great experience.

read more
Jeff Seibert
1629376367
Just moved - these folks were great - very careful and professional - would recommend them - hands down!!
John Harris
1579539710
They truly are My Guys...
David Drake
1497316161
Great Company with very talented workers. Crew was very knowledgeable and with outstanding work ethic. Would highly recommend them.
Frank Yeh
1496167979
Great moving company. Darrin was very professional and made it easy for me to reserve my move date. The movers were very professional, courteous, and

...

did not "milk the clock". I would use them again

read more
vanessa horne
1495569909
This company is the most professional fast working team I have ever had...they made a stressful move so much easier ! Recommend them 100 %
Christopher Hayes
1494897333
Great service, everything was moved safely and the guys were really nice. I will 100% recommend this company to anyone who needs a moving service.
victor taylor
1484119805
Customer service! From the start this company took the extra effort to help me with my move. After buying a house they understood I was on a budget.

...

They happened to be completing a move near my old house and were able to save me hundreds of dollars in supplies by dropping off some used boxes. The guys took good care of my furniture. They worked so hard that they completed the job three hours ahead of the estimated time shedding hundreds off the estimated price. Great job guys. Antwon, Kelly, tommy and the fourth gentleman did a great job.

read more
Rob
1480989752
Professional crew, fast, efficient, hard working. Very reasonable pricing. Good communication from management.
Jan Budryk
1471041810
movers came right on time and worked quickly and carefully. before long i was unpacking boxes in my new house! they do a really good job, and the

...

price is reasonable.

read more
Chris Libby
1468258744
Great experience, entire crew was very thoughtful & courteous during move and did a great job getting it done, especially since they didn't finish

...

til 10PM.

read more
Andrew Lamar
1468255746
Four gentlemen helped us move our home efficiently while being careful not to damage anything. I highly recommend.
T8528sl Last name
1466293763
Great service. Nice staff. Professional movers. On time and helpful the whole 10 hr day.
Sharon Wood
1461853454
My Guys were very efficient, and pleasant and did a great job for my clients.They appreciated the extra boxes and spending time and making

...

sure everything was loaded properly.

read more
Wendy Holland
1461807798
They did a great job! Showed up on time, courteous and respectful. I definitely recommend!
The READ Center
1454351076
Thank you for moving us so professionally! The crew called to tell me when they were arriving and arrived on time. They did a quick survey of our job

...

and then moved quickly and efficiently. They did whatever we needed them to do and were so very nice.Everything arrived is good shape (no damage) and all our furniture and filing cabinets were placed where we needed them.Moving is not fun, but My Guys made it as easy as possible. We would definitely use them again. Thank you!

read more
John Spacek
1453211098
Dave, Thank you for another great move. All of your guys were great to work with and very nice. I really appreciate you making this process so easy

...

again!

read more
Alicia Motz
1438676370
They arrived between the promised time slot. The men were very professional and started immediately. My move went very smoothly. All my furniture

...

and other items was placed in the new rooms, all labeled boxes was put in the designated areas and nothing was dinged, banged or ruined.

read more
James Pitre
1438107155
Very professional, quick and courteous. They had me estimated as needing four men for eight hours. The crew had the office packed on the truck,

...

delivered to the new address and unloaded in 4.5 hours. They put everything in the new office where I asked them to. Very pleased.

read more
Leigh Medford
1436532129
Great Experience!! They were on time, worked hard, efficient, respectful, and patient. George the driver moved us last time and that move went great

...

just like this move. This is the third time we have use My Guys and I do recommended them to friends and coworkers.Leigh Medford

read more
Jennifer V
1431710806
My move involved moving from one address in Richmond, VA to another local address. My Guys was earlier than on time, which I appreciated and they

...

moved us within the projected time in a pouring rain storm. All in all the move was excellent.

read more
Elsie White
1431702148
your crew was great they showed up on time they completed the workin a timely manner i will use your service again.
M Stephens
1431698031
I called them on a Friday morning and they were able to provide their service for Saturday, the next day. Not only were they prompt and courteous and

...

willing to address my last minute need, there was no damamge to any of the items moved. I would highly recommend to anyone to use My Guys Moving and Storage for all of their moving needs.

read more
Darrin Blankenship
1431631932
My move went perfectly. Very professional and reasonably priced. I recommend them highly.
William Grove
1431569848
Great company with honest and ethical staff. Would recommend without hesitation
Linda Melvin
1431537904
I am so happy to share that my moving experience with My Guys Moving and Storage was a pleasant experience. They came in the proposed time period

...

and the "guys" were pleasant and courteous as well as professional. Also, my estimate was almost perfect. I highly recommend this moving company.

read more
Patti Hornstra
1431534880
My Guys Moving & Storage is wonderful! I've used them several times personally, and have referred them to a number of clients--with no complaints

...

ever!!I find their crew to be dependable, professional, courteous, and reliable. They have always taken great care with my furniture and belongings.

read more
Next Reviews
Why Choose My Guys Richmond?
Voted #1 Mover in Richmond – 10 years in a row
Free moving estimates
Family owned and operated
All employees are trained
No hidden costs
Clean protective pads to wrap your belongings
Fully licensed and insured
Get your estimate in 24 hours or less
Certified ProMover
Live trained customer service representative to answer your phone calls
Saturday Moves
60% Referral/Repeat Business