Antique Moving Experts in Richmond, Virginia
If you have any antiques in your home or apartment, then chances are you'd like to keep them in the same condition as when they first came to you. This can be especially difficult during a move, however, as you have so many other things to take care of. Alleviate all of that stress by making My Guys Moving & Storage in Richmond your go-to moving crew. With over 25 years of experience, there is no antique too large or fragile for our
specialty moving experts
.
Professional Antique Movers
Moving antique furniture and collectibles requires the kind of precise planning that you'll find at My Guys Moving & Storage. Antiques can be very fragile and hold great value, so we highly suggest taking a few easy steps to help ensure a smooth experience on moving day.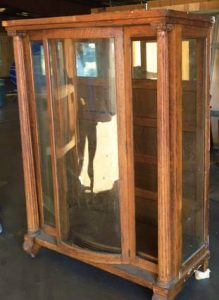 First, we recommend photographing all of your antiques, highlighting every detail. This not only serves as a personal record of the condition of your antiques during the move, but also as a personal checklist. Also, we highly recommend getting your antiques appraised before the move. It's important that you know the exact value of these prized possessions. The "American Society of Appraisers" offers full appraisal services.
The Directory of Certified Professional Personal Property Appraisers
also has a state-by-state referral list of appraisers and can be reached at (800) 272-8258 or P.O. Box 17625, Washington D.C., 20041. My Guys Moving & Storage is a Richmond area, family-owned business. As such, we know that things like antiques can be more than just items you must move from one location to the next. Antiques often hold sentimental value to their owners and are sometimes passed down through generations. That is why hiring a company like My Guys Moving & Storage, one that will do all they can to ensure the safety of these antiques, is so important.
Contact Us for a Free Quote.
If you're moving in the Richmond area and want to ensure the safety of special items, call My Guys Moving & Storage. We offer the kind of experience, attention to detail and customer service that is hard to come by. Give us a call at (804) 744-2400 or fill out our online form for a free quote today.