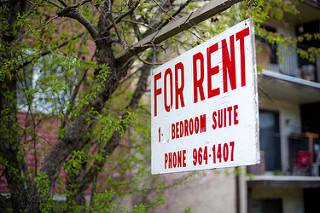 Renting an apartment for the first time is an incredibly exciting event in your life. Perhaps you're just now graduating from high-school or college. Maybe your leaving parents' home for the first time. No matter the reason for your move, you're likely to have a few questions about how to go about this process. Luckily we've compiled a list of tips for people who are moving into their first apartment.
Meet the Neighbors
Talking to the neighbors can go a long way to making yourself part of your new community. The neighbors will have all kinds of useful information about your new town. They will know about the best stores, the best schools, the best route to work and plenty of other things that will be useful to a new resident. Solidify yourself as part of the neighborhood and be friendly.
Ask About Parking
Parking regulations are different at each apartment complex or rental property. Remember to inquire about parking costs, the availability of permits, what spaces are available to residents and visitors, and the local parking rules and regulations for the town or city you're moving to. There may be specific rules about where to park large vehicles, such as moving trucks as well, so be sure to ask about this before you move.
Never Go Over Budget
It may seem obvious not to sign a lease that's over your budget but it happens more often than you may think. You must take a lot of things into account when considering living expenses: rent, utilities, car payments, food and other expenses. The rule of thumb here is to not sign a lease unless you make three times what the rent is. That way you can be sure that when the first rolls around, you'll be covered.
Hire a Professional Moving Company
Friends and family will likely want to help you move into your first apartment but it may be better to simply hire professional movers. Many people fear the cost of hiring a moving company, but with the proper preparation it can actually be very inexpensive to hire professional movers. Pros know how to move your belongings quickly and efficiently without damaging them. They arrive at your move with a plan and have years of experience with all types of moves. Many local movers will offer free estimates so contacting them is worth the time.
Go Over the Lease
It is absolutely vital to read any binding contract, thoroughly, before signing it. This extends to your lease agreement as well as your moving contract.
The lease agreement will contain the amount of rent expected, duties of the management company, duties of the renter, certain rules on the use of the property amenities and many other pieces of information that all renters need to know.
Your moving contract will include the cost of the move, which should be similar to what was quoted in the estimate. It will also include the Bill of Lading, which is a document that outlines what the movers will be handling, specifically as it pertains to your move.
Get Renter's Insurance
This is something that slips the minds of many renters. But it's actually very easy and can help protect your belongings. Many insurance companies offer big discounts for bundling auto and renter's insurance, often making it cheaper to carry both rather than just auto insurance, which is required by law in many states.
Following these steps will have you moved into your first apartment in no time. Enjoy this exciting time in your life by using this advice ensure a stress-free move.