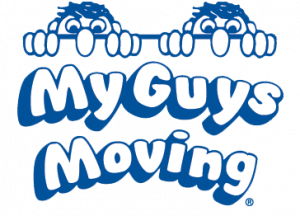 A Partnership that Brings You Exclusive, Unmatched Benefits in Richmond, VA
Berkshire Hathaway HomeServices and My Guys Moving & Storage
Whether you're moving to a new house or relocating your business, choosing to move with Berkshire Hathaway HomeServices and My Guys Moving & Storage is the best choice. To make your move efficient and stress-free, you need a trusted, knowledgeable realtor working alongside an experienced, reliable moving company. Our partnership with Berkshire Hathaway provides you with unmatched benefits that will get you moved and settled into your new residence or office promptly and affordably.
Berkshire Hathaway HomeServices are experts in the real estate business with vast experience buying and selling in residential markets, commercial real estate and everything in between. When the Berkshire Hathaway name is put on a real estate sign, it is a promise of professionalism and the highest standard of work. The agents of Berkshire Hathaway have been trusted by buyers and sellers alike and they will go above and beyond to help you find the perfect home or office that fit all your needs.
My Guys Moving & Storage will take care of everything that proceeds the purchase of your new property. Our moving coordinators will work with you to create a moving plan centered around your needs and our highly-trained movers will handle all your belongings with the utmost care to ensure a safe relocation. For over 25 years, we have provided the best moving services for individuals, families, and business. We are proud agents of Stevens Worldwide Van Lines, a recognized industry leader across the globe. With our resources and the expertise of Berkshire Hathaway HomeServices, we can offer you benefits that exceed your expectations.
Benefits of our partnership includes:
You will be a "Preferred Customer", and receive exclusive rates, discounted and free valuation.
You can get a free in-home or video survey to give you a solid price estimate.
Preferred pickup and delivery dates gives you a personalized, high-quality move plan.
Special short-term storage rates during staging while you sell your home.
Up-to-the-minute information about the move with Stevens Worldwide Van Lines online tracking, including written confirmation of all arrangements, so you are not just in the know about services and costs, it's documented and at your fingertips at Stevens' Online System.
Certified, trained and tested, Stevens Worldwide Van Lines team packers and drivers make customer care and satisfaction a top priority.
Pre-move and post-move communication between you and your Relocation Specialist to ensure no detail of the move is left unchecked.
Professional wrapping of all of your furniture to prevent any damage or scraping of floors.
Stevens Home Protection Kit™ will keep your home or business in top condition throughout the move, free for interstate moves. If you are making a local move, be sure to ask us about current discounts.
A network of more than 700 overseas moving agents and freight-forwarders when you move internationally.
Assistance with move issues and claims procedures should they arise.
For more information, call a My Guys Moving & Storage representative today at (804) 744-2400.