Declutter Your Richmond, VA Home
Quick Read
If you need help decluttering your home, call on moving professionals who can help. At My Guys Moving & Storage, we can help you keep your home or office organized by offering:
Customized Moving Plans and Checklists
Post-Move Debris Disposal
Post-Move Item Recycling
Packing & Unpacking Services
Safe, Secure Warehouse Storage
As professionals who help businesses and residents relocate safely and securely, these are the reasons why customers choose My Guys Moving & Storage:
Experienced and Professional Moving Company Since 1983
Assigned Moving Coordinator
Affordable Rates
Free In-Home or Virtual Surveys
Whether you're decluttering your home, office or a loved one's estate, choosing My Guys Moving & Storage will help makes things a lot less stressful. Contact us by phone at 804-744-2400 or by filling out our free estimate form to get your move started right now.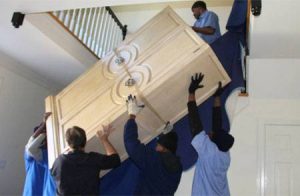 Organization is a key aspect of a stress-free moving experience. At My Guys Moving & Storage, we know that all the planning and packing required for moving can make staying organized tricky. That's why we offer our comprehensive decluttering services to all of our Richmond-area customers. Decluttering your home will help keep everything organized during your move, which helps make the entire process easier for you.
Organization During Your Move
With more than 25 years of moving and storage experience, we've seen the difference decluttering can make during a move. It's the best way to ensure your home stays neat and organized during the move. When you choose our comprehensive declutter service, our experts will help organize your belongings so you can easily decide what to keep. Decluttering is also great for deciding how best to pack your belongings and how to best utilize space.
Decluttering Options
At My Guys Moving & Storage, we enjoy giving back to the Richmond community and the state of Virginia. We would love to help you donate any items that you decide not to take with you during your move. We know that while you may want to donate furniture and appliances, that it can be more time-consuming than donating clothes and smaller items. That's why we want to make the whole process easier for you. Just give the items you want to donate to our crew and they'll take care of the rest. This way, you can give back to the community you've called home for so long and shorten your load time on moving day. As always, My Guys Moving & Storage will take any canned goods you wish to donate, and do so on your behalf to the Central Virginia Food Bank.
Recycling
Sometimes you may come across unwanted items that cannot be donated. When this happens, My Guys Moving & Storage in Richmond will take care of those items too. Our crew of professional movers will dispose of any unwanted debris or recyclables for you. It's just another way we help you stay organized.
Downsizing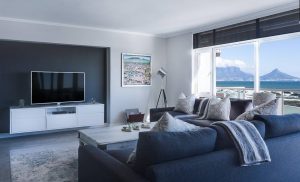 Often, senior citizens find themselves in a position to downsize to a smaller home. These cases are when decluttering is an especially smart move. Organization is particularly important for anyone moving to a smaller space and our declutter services will make it easy to choose which items are most important for your new home. My Guys Moving & Storage also has a large, climate-controlled, Richmond-area storage warehouse, in case you need some extra space to store belongings.
Legacy List
My Guys Moving & Storage is an interstate agent for Wheaton World Wide Moving, a proud supporter of Legacy List with Matt Paxton on Public Television. The host is a leading downsizing and decluttering expert. Matt not only appears regularly as a public speaker on topics such as decluttering and moving older adults, but he has also been featured during ten seasons of the hit A&E TV show HOARDERS and published a book in 2022 with AARP called Keep the Memories, Lose the Stuff: Declutter, Downsize, and Move Forward With Your Life.
Matt started out after his father, stepfather and both grandfathers died in the same year, leaving him with several estates to settle at once. Ever since then, Matt and his network of experts have been working with families struggling with settling estates and cleanouts for almost twenty years. The Emmy-nominated series Legacy List with Matt Paxton has produced three seasons of eight-hour episodes, featuring families from across the country who are ready to downsize. Each episode follows a different family's emotional journey as Matt and his team of experts – Jaime Ebanks, Avi Hopkins and Mike Kelleher – help them sort through a house full of memories.
Getting ready to move is about more than just stuff; it's about growth and new beginnings. That's something Wheaton and Legacy List with Matt Paxton have in common. When our customers are ready for a fresh start, we help them get where they need to be. Like Matt, our moving specialists guide individuals and families through the tough part of the process so they can focus on their exciting new direction. Wheaton moves your life!
If you love what you see from Matt and the Legacy List team, contact us, and we'll put our team of moving experts on your move.
Get A Free Estimate
If you're looking for a full and comprehensive moving service in the Richmond-area, look no further. My Guys Moving & Storage will help you stay organized and stress-free during your move. We have real people on standby without those messy automated phone trees. So, contact us at (804) 744-2400 or fill out our online form for a free estimate.