In-Home Moving in Richmond, VA
Quick Read
My Guys Moving & Storage are reliable, professional in-home movers with a crew that can offer a helping hand or two to rearrange your home. Our moving crew will handle your furniture and, if needed, electrical equipment with efficiency and speed so your move remains stress free with benefits like:
Furniture Moving Services
Home Protection Plans
Packing & Unpacking Services
Safe, Secure Warehouse Storage
As professionals who help businesses and residents relocate safely and securely, these are the reasons why customers choose My Guys Moving & Storage:
Experienced and Professional Moving Company Since 1983
Assigned Moving Coordinator
Affordable Rates
Free In-Home or Virtual Surveys
Book in-home services with My Guys Moving & Storage today by calling us at 804-744-2400 or by filling out our free estimate form to get your move started right now.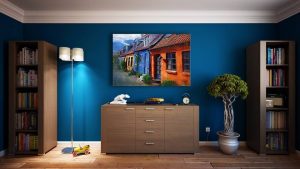 There are many instances when you might need help moving things within your home. Many people do not even think of this type of furniture moving service until they need it. Thankfully, My Guys Moving & Storage will be there whenever the thought does occur. There are many different terms used to describe this kind of in-home moving service. Some may refer to it as furniture moving, on-site moving or room-to-room moving. Whatever name you choose, My Guys Moving & Storage is ready to help.
Complete Furniture Moving Service
In-home moving services are popular among university students. Often, students find themselves in a position to move from one dorm room into another one nearby. Or perhaps from one room in a rental property to another. Whatever the case, these students will want a moving and storage company that has a lot experience with moving situations of all kinds. That's where My Guys Moving & Storage comes in. We have over 35 years of experience servicing all types of furniture moving needs.
Students aren't the only ones who may need in-home moving services. There are many, relatively common occurrences in which someone might want to use in-home moving services. Just a few of them are:
Renovations:

If you are making renovations to any part of the home, our crew will move the furniture and other items out while the work is being done. Home improvement companies often do not offer this service. When the work is complete we move the furniture back in.

Single item movement:

We can assist with moving single large and/or heavy items from one room or floor to another.

Staging:

If you are preparing to sell your home or condo, we can move all of your furniture and boxes out of the staged area and into a garage, basement or our climate-controlled storage facility.

New furniture/furniture organization:

Whether you are welcoming new furniture into the home or rearranging the furniture you already have, we can help. Our crew will help move new furniture to the right rooms, remove unwanted furniture from the home or help store furniture for donation, whatever you need.
Get a Free Estimate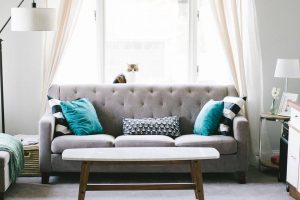 My Guys Moving & Storage in Richmond is a trusted name in Virginia and the only number you need to call for all of your moving and storage needs. We offer a wide array of in-home moving services, so if you don't see your exact need listed here, just give us a call and a real person will answer all your questions. We don't use automated phone trees, so please contact us at (804) 744-2400 or fill out the online from for a free estimate. We also provide video survey services for free!