Richmond Long Distance Moving & Storage Company

Are you getting ready for an out of state move? Whether you're moving for a new job, moving to be closer to family or you simply want a change of scenery, My Guys Moving & Storage provides sterling service on any long distance move to or from Richmond. Rated as #1 among moving companies in Richmond by the Times-Dispatch and with more than 25 years of professional experience, we are confident our Richmond movers will exceed your expectations, giving you a simple, safe and stress-free long distance move.
After over 25 years in the moving business, the local Richmond movers at My Guys have mastered their craft and have become leading experts among long distance moving companies in Virginia. Whether you need help with packing, loading, unloading, or have specialty items to move such as pianos or gun safes, contact My Guys, a long distance mover that will make moving out of state feel like a move down the street.
Out of State Movers
Moving out of state? Stevens Worldwide Van Lines has a helpful brochure with all of the information you need to know about your upcoming move.
Check Out the Brochure
An out of state move can be made a lot easier when you hire the right Richmond long distance movers, but it still requires a great deal of planning and organization to be successful. At My Guys Moving & Storage, we've made preparing for your interstate move easy and efficient. We put our decades of experience to work for you by compiling a list of helpful long distance moving tips. We will also help you find moving boxes and will help you pack everything to avoid any damage to your belongings en route to your new home. Our highly-trained out of state movers are equipped to handle all of your valuables with the utmost care and great attention to detail. When you choose our long distance movers in Richmond, VA, you're choosing the best among the long distance moving companies in the area. You'll have a stress-free moving experience knowing that you're receiving topnotch comprehensive moving and storage services from a family-owned business that treats you as such.
Cross Country Moving Experts
We provide the following services to all customers moving out of state to or from Richmond:
Exact Price of Your Long Distance Move – A fully-furnished room typically weighs between 1,000-1,200 lbs. We weigh all of your belongings using a truck scale and put those numbers through a state tariff system to determine an exact price for your move.
Packing, Loading & Unloading – From the time you get your quote until the last box is unloaded, we stay by your side for a stress-free long distance moving experience.
Extra Padding – We provide the best packing materials to wrap all of your belongings and specialty items.
Custom Out of State Moving Plans – Our long distance movers work closely with you to create a moving plan tailored to you and your family.
Long Distance Moving Tips
When you're moving out of state, it's important to be prepared and get good advice. That's when it comes in handy to have a trusted professional long distance mover on your side. We put our decades of moving and storage experience to work for you by offering great long distance moving advice from our knowledgeable moving coordinators. When My Guys Moving & Storage handles your move, you'll get all of the moving advice you'll need for a stress-free out of state move. Here are just a few things to remember when moving out of state:
Make sure to have utilities set up at the new house before you start your long distance move.
Pack a bag for each member of your family containing anything you might need immediately after moving. This way, there's no hurry to unpack.
Downsizing can help reduce clutter before a long distance move and make packing and unpacking easier.
Keep a well-managed moving calendar and plan everything you'll need to do before you move out of state.
Out of State Moving Resources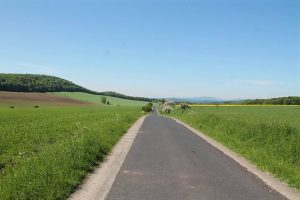 As an interstate agent for Stevens Van Lines, we can move you anywhere in the country. Stevens has more than 110 years of experience in the moving and storage industry and a network of out of state moving companies across the country. My Guys Moving offers the benefits of this partnership on any out of state move. This includes short-term or long-term storage solutions in our secure storage warehouse or that of our nationwide partners so that you are able to keep things aside during your move. Your belongings are safe when you choose My Guys Moving as your long distance movers in Richmond! Fill out our form and get free long distance moving quote today!
Quick Quote
We require a security deposit to secure the date and time of your local move. For your convenience we accept checks, cash, and any major credit or debit card, including Visa, MasterCard, American Express, and Discover.
These are some very rough estimates of what your move might cost, based on the type of move and number of rooms that you're moving. For a more accurate estimate, give us a call at My Guys Moving & Storage, Richmond, VA (804) 744-2400!
*Intrastate – this is a move within the state of Virginia, with greater than ~40 miles between the origin and destination