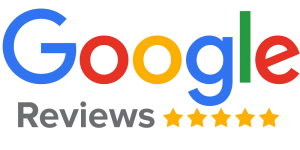 Savannah Jordan
14:00 06 Mar 23
They were great! Very efficient and took great care of our things as well as our walls.
Max Willson
17:12 02 Feb 23
All three employees were great. They took excellent care of all of my items, and got my new apartment set up in less than an hour. Would use these

...

guys anytime I had to move

read more
Frank Bonarrigo
13:46 19 Dec 22
They were very kind , but professional at the same time My new piano was also in great condition after moving itThank you for your service

...

Sincerely Patt

read more
Dayton Cribbs
21:45 05 Dec 22
Great people work here. They take fantastic care of their partners, have exceptionally fast response time, and are very reasonable with cost. Will be

...

a returning customer. Thank you all for the great experience!

read more
Brenda Champ
13:15 29 Nov 22
Excellent and professional movers I will I recommend them to anyone who's moving excellent set of guys
Ricky T
23:15 15 Nov 22
Kinda small and congested inside and parking
Aviya K
13:39 03 Nov 22
They were quick and very professional but some of my boyfriends stuff was ruined.
Samaria Lewis
13:19 02 Nov 22
The guys were great, they introduced themselves and were very careful of the furniture being moved. They even explained along the way as i was very

...

inquisitive. They demonstrated a level of patience with the heavy piece of furniture.

read more
Beverly Cobbs
20:12 28 Oct 22
The 2 movers that came to my residence were very respectful and courteous. They handled my belongings with great care
Sandra Johnson
18:01 22 Oct 22
Fast and excellent service
Jennifer Lopez
15:06 11 Oct 22
Charles and Bruce were consummate professionals. The job was challenging and laborious. However, they never once complained. I appreciate their time,

...

attention, and expertise. You'd be fortunate to have this pair attend to your move. Thanks guys! You're the best and God bless you.

read more
Wayne Luck
12:16 11 Oct 22
We have used My Guys six or seven times and the are terrific. The moving Teams are always prompt, professional, courteous, flexible and fast. Highly

...

recommended.

read more
Kim Wyatt
19:50 28 Sep 22
Best experience I've had in a moving and a long time the guys were fantastic the ladies in the office was very helpful
Robert Culley
16:13 17 Sep 22
With the exception of arriving late (due to traffic so not their fault), the gentlemen who came were very professional and kind. I will absolutely

...

use this company again.

read more
Abigail Stanzione
19:40 25 Aug 22
When I called to get a quote and then to set up a time they were nice, informative, and quick to respond to my emails. Three movers showed up and

...

were able to get everything moved in less time than quoted. Everything was well handled. The best moving company I've used so far.

read more
Tina poul
14:20 18 Aug 22
We recently used My Guys for a document move for our business and they are DEF My Guys for all of our future moves.I am scheduling them again for

...

another move next week.

read more
Elizabeth Korach
17:21 28 Jul 22
Ray and his team were excellent! They handled our items swiftly, but with care. I would highly recommend My Guys Moving to anyone!
Marilyn Johns
16:38 19 Jul 22
The team was on time, professional and gentle with our furniture. They did a great job organizing furniture and boxes to fit into our storage unit.

...

Office staff always available to talk with. Highly recommend them.

read more
Sarah Freeman
19:15 20 Jun 22
Great movers all around! The business office was easy to communicate with and has a great online portal to manage your move through. Three guys came

...

out at the time we arranged and finished our move very quickly and professionally- with a clear effort to take care of our items and make sure we were happy with where all our items ended up. Will for sure be booking them again for the next move!

read more
ray obrien
16:20 23 May 22
We had to move my elderly father and his sick wife from north Carolina to Albany NY. A traumatic experience made much better by the efficiency and

...

professionalism of the crew. Excellent service and I would highly recommend them.

read more
Scarfinger Hoodrich
14:21 23 May 22
Absolute professionals from the first call in to the move itself. I was impressed by how they took care of my things. If I need to move again I will

...

definitely call them and no one else.

read more
Terry Douglas
18:42 02 May 22
These guys are total professionals and I would recommend them one hundred percent. I had a small but tricky move (antiques, piano, extra stop, 2 hour

...

drive) and I was really nervous about it. The crew was so fantastic, and I felt reassured. They were handling my grandmas antiques as if they belonged to their own family. You could see the care that went into moving every piece. The whole crew was so nice. They are also artful packers, and I was amazed how well they fit everything into my storage unit. Also good communication at every touch point. No joke, if you want a stress free move call this place. Thank you so much my guys!

read more
E Young
12:07 14 Apr 22
Workers were very efficient, took good care of all the stuff they were moving. They worked hard together, were organized, didn't goof off & were

...

polite & helpful.

read more
Diana Eisenach
02:35 13 Apr 22
Brad , Devon and Cooper arrived at the job on time. We were very impressed at the care taken to pad a secure all furniture These men moved a sofa

...

over a second story patio railing out onto the sidewalk !! The 160 year old house had hallways too narrow to accommodate it. It had to go out the same way it came in … over the second story patio.We were very impressed with the professionalism of the three men who came. You furniture will be well cared for during the move!!!! Highly recommend them They have elevated the moving experience to an art … you won't be disappointed.

read more
Linda Hallion
23:27 23 Mar 22
Professional, Prompt, Personable, Knowledgeable and we did not have to micro-management; bedroom suite was very heavy and they setup and placed it

...

perfectly; handled everything with care; brought extra materials to properly tape/secure whatever I did not; very quick unload; we were extremely pleased/satisfied; would not hesitate to recommend the Company, Bridgette our liaison and the Movers Michael and his Team; pricing was fair and scheduling was favorable/flexible; would highly recommend them. Also, they told me if we were working on our house and wanted household packed and loaded/unloaded from storage onsite, they would accommodate us. Give them a call.

read more
Rich Teague
19:32 24 Feb 22
On time, prepared, super polite and conscientious. Best moving experience I have ever had, I highly recommend them.
Jason Sterlace
01:03 12 Jan 22
Our crew (Pursell, Doug, Tom) was fantastic. they were very considerate and helpful with our items. Scheduling was quick and easy, it's a good

...

experience all around.

read more
Charnette Stone
13:15 10 Dec 21
The guys were awesome..
Dan Marcus
20:20 09 Dec 21
Hired My Guys to move a safe to second floor of a residence. Three guys showed up on time and had the job done in 30 min. Movers were courteous and

...

were careful with the safe.Thank you Pursell, Doug, and Ty, you all did a great job

read more
Teresa Munn
14:26 06 Dec 21
We are big fans of My Guys Moving in RVA. Nancy did a superb job of organizing the pickup and delivery of our treasures. Nancy was excellent with

...

communication, and on pointe with coordinating with the moving company in our State for delivery. She handled all the details seamlessly. Highly recommend whether you are moving across town, or to another State!

read more
Sharon Drake
13:43 29 Nov 21
ALL of the guys were great to work with. Very professional , catering and helpful.
Nightshift Got us like CoVid-19
12:24 05 Nov 21
Really enjoyed working with John and John! Great teamwork and very efficient!
Gordon Morris
00:42 03 Nov 21
Having had some less then inspiring moving experiences I was very impressed with My Guys Moving and Storage. They absolutely did exactly what they

...

promised on time both pick up and delivery. The crew was nothing but professional and respectful, a joy to be around, I thank them for doing an excellent Job. If you are in need or a mover look no farther. If I need a mover in the future they will be my choice!!

read more
Jeff Seibert
16:14 20 Oct 21
They recently moved us - and they did a fantastic job - start to finish - all our belongings went into their storage warehouse as we are building a

...

new home - and the entire process was fantastic - I would recommend them to anyone!!!

read more
alison c
17:29 11 Oct 21
We''ve had a number of bad moving experiences, so My Guys was a refreshing change. The estimate was on point with no surprises. The movers were

...

extremely nice and professional. Damon the team lead was excellent. All three of the movers worked really hard. For once a moving company that actually has movers, not just hired muscle.

read more
Andrana Williams
13:21 04 Oct 21
Great service. 1 complaint my dresser mirror was not put back on. Too heavy for me to lift to reconnect. Will use services again if needed
Becky McCarthy
12:54 17 Aug 21
I recently used My Guys for two separate moves…one into my storage unit, then a few months later, out of storage and into our new home. I've never

...

seen such hardworking group! Percell was the crew leader each time & the guys worked as a team, were efficient and FAST. I was shocked how they packed my storage unit to the ceiling and absolutely nothing was broken. I highly recommend My Guys Moving & Storage!

read more
Victoria Schaller
12:17 09 Aug 21
The moving team was excellent from the office folks to the moving crew. My Guys Moving & Storage has the best customer service! They made our moving

...

process stress free! We highly recommend them!!!

read more
Natalie Verbeke
13:16 03 Aug 21
We're so happy with our experience, we'll definitely be suggesting them to friends and to our agent! We did an estimate by phone, got the suggested

...

app to take quick videos of every room to show what was being moved. They estimated 1.5truck and 5 people, to take 9.5hours. Come move day, the team worked so well together and communication was great! The move took just under 7h (which adjusted the price) but also they took everything from our storage!! These guys can haul boxes fast!! Everything was well protected (furniture and walls, door frames..), no incident or even a scratch! Love them! Thank you My Guys!

read more
Yasmin Ka
13:32 19 Jul 21
Team of two, Adrienne and Guy, managed transfer of Relocube contents into a one-bedroom apartment on second floor in a timely manner. They worked

...

professionally, courteously and with complete regard for another person's belongings. This company understands value - nothing was broken or damaged. Thank you from the heart for making the hassles of moving so much less stressful. Highly recommended.

read more
mcpetersb
17:02 14 Jul 21
My Guys Moving was awesome! They were professional, friendly and knowledgeable. I had 0 concerns with the care of my belongings, and when I move

...

again in the future these guys will be my first call.

read more
Alan Sanborn
14:08 13 Jul 21
My Guys Moving crew arrived on time for our move and worked efficiently throughout the entire process taking time to be careful with all our

...

furniture. We couldn't have been more pleased with their performance!

read more
Andrea Nannery
12:41 30 Jun 21
The movers were prompt, efficient, and hard working. Not one item was damaged or broken during the move. I would use them again and again. The crew

...

was also super friendly.

read more
Judy Brown
13:01 27 Jun 21
The movers worked diligently to get an oversized desk situated in my home office. Determined to get the job done without incident , the 3 individuals

...

worked together to disassemble the top and place it in the new location.

read more
Dee M
19:57 24 Jun 21
Great company - the movers were on time, efficient, and really helpful. I couldn't be happier with their level of service!
Diana Lacke
20:02 23 Jun 21
Awesome group, very efficient, fast and personable. Will use again.
Linda LiBrandi
12:24 23 Jun 21
My Guys moved a piano that I purchased from a family. The movers were on schedule, a few minutes early actually. They handled the piano with care at

...

the pick up location as well as on delivery at my home. They were courteous and professional.

read more
Renee Jones
15:54 22 Jun 21
The three gentlemen that moved us were OUTSTANDING!!! They were respectful, took great care of our items and worked diligently. 💪I would

...

definitely want to use them again.

read more
Michael Klein
12:28 19 Jun 21
The packing crew was superb! Adrienne, Brad, Mike and Anthony were simply outstanding in every aspect of the job. The moving crew, which included the

...

aforementioned plus several other wonderful folks, worked efficiently and effectively over two very full days to get the job done. Highly recommend this company.

read more
Melissa Sunderland Jones
17:04 10 Jun 21
Friendly movers and moved our stuff carefully. Thanks!
Michel TURNER
14:56 07 Jun 21
Great team. I will use again.
Nancy Baldwin
12:28 04 Jun 21
We have used My Guys several times in moving over the past years. We have never had a bad experience. The Guys are on time, always courteous,

...

always professional and always have a good work ethic. Anthony and Brad moved us to our retirement home in southwest Virginia yesterday. This is hopefully our last move but I will always recommend My Guys when I can.

read more
Sylvia Barley
14:24 01 Jun 21
My Guys is great! They were very timely in scheduling my appointment. The movers who arrived (3 total) were very friendly and professional. They were

...

punctual for the move and very careful with my furniture (solid wood and mirrors). Took them less than an hour to get it packed and moved! A little pricey for my tight budget, but very worth it. Will be hiring their services again in the future, for sure.

read more
Martha Duncan
12:44 28 May 21
Mike was super helpful and responsive to any questions I had regarding planning our move. John and his crew were prompt, courteous, professional and

...

careful with my belongings. I would use My Guys again without hesitation and recommend them highly!

read more
Janet Miller
12:58 26 May 21
The guys were professional, very nice, helped me, and treated my furniture with great care! I highly recommend this company. Thank you
Robyn Sadowski
19:52 25 May 21
The guys that moved me were great!! They were professional, on time and got my move from the storage unit to my new place done in record time. I am

...

very very pleased!!

read more
Corey Clauden-Cross
00:28 23 May 21
Brad, Gary, Devon and Tony were an amazing team. They were fast, professional, and super polite. I will always call on My Guys Moving & Storage for

...

my family's moving solution. Thanks My Guys!

read more
Tanya Olinger
10:31 19 May 21
The My Guys Team were highly efficient and speedy. They worked well as a team, and were able to pack all my belongings in the safest way possible.

...

Nothing was damaged during the move. The team set up all the furniture exactly where I wanted it. I love how they helped create my new home for me.

read more
Diane King
12:18 05 May 21
Anthony and Tyron were the absolute BEST!!!! The crew arrived on-time and were quick and professional! They did a great job placing the furniture

...

and boxes in the house and were careful of the walls and doorways. Honestly, I would request them by name and you will NOT be disappointed. I'm having my daughter use them on her small move.5 star all the way!!

read more
Janean H. Rodkey
16:42 04 May 21
My Guys Moving does it again! This is our second move in a year with My Guys and they are outstanding. The first was a city to city move, this was a

...

local move, so I was concerned that it was the individual business or team that was so good; but no! They are that good. The crew (Persell, Tyrone, Doug, and Michael) was absolutely awesome! They were professional, careful, kind, efficient and VERY patient! We weren't quite ready when they arrived, but they made us at ease as we finished the packing. Then they were above and beyond helpful when we got to our new place. They checked each box and piece of furniture to get it in the right room, they insisted on carrying everything, and even helped get things to some higher spots that we wanted, which was over the top (excuse the pun)! The guys were so careful with our things, and our new house, they really were just amazing. I think My Guys Moving hires quality professionals that take pride in their work, and these guys really did that. Thanks so much, guys!There was only one issue, and that was communication with headquarters. On the first move, I received lots of communication with Ashley who kept me in the loop with preparations, times, etc. This time I had to call and be sure we were on track as I did not receive any communication other than a confirmation, but that was over a month in advance of the move. When you work that hard, and have so much riding on it; it's a little scary not being sure you have the truck and crew on such a stressful day. Maybe it was because it was a local move, not sure, but I did get a little worried unnecessarily.That being said, I would absolutely use My Guys Moving again, and every time (hopefully not for a while though). Top marks.

read more
Jim Pereira
14:20 26 Apr 21
Great experience from beginning to end. Professional company that made sure we had what we needed and did not pay for things we didn't need. Moving

...

crew made moving fun. Great personalities and hard workers who moved things quickly but with extreme care. Smiled and friendly while doing it. Friend recommend the company to me and I'd recommend them to others.

read more
Caitlin Sullivan
12:54 26 Apr 21
Update, one year later (2021):We used My Guys once again to move this year. I almost never write reviews, but they were so exemplary in their

...

service that I felt compelled to leave one. Yet again, this company far exceeded our expectations. Our movers, John, Tyrone, and Doug, were incredibly organized, timely, efficient, and excellent problem solvers. This was a complicated move that included multiple stops and drop offs in multiple cities, and they handled it flawlessly. Their attention to detail was above and beyond. We believe their pricing is fair and there are no surprises at the end. We will absolutely be using this company again for future moves.July 2020:Excellent experience with My Guys! They were polite, efficient, and hard working. Highly recommend! Five stars!

read more
Amelia Buchanan
20:01 24 Apr 21
We used my Guys Moving for our move and couldn't be happier! The team was all so lovely to work with. Brad, Guy, Devon and Dre were skilled and

...

professional. Very impressed!!

read more
D. F. Hilterbrant
12:22 22 Apr 21
Yesterday was my second move with My Guys! The first only 5 months ago. They handled all of my furniture as if it were their own. The move was

...

efficient and painless as a move could be. "My Guys" encouraged me to let them move and load, even my car!They wowed me 2 moves in a row. Their pricing and paperwork was in order. I highly recommend you give them a call for your move.

read more
Maren Reich
21:21 20 Apr 21
My Guys were great to work with!! They communicated well, and we knew exactly what to expect the day of the move. The quote we started with was spot

...

on, and a great deal. Day of the move the team arrived promptly, and were all very nice and courteous. We moved from two separate apartments into one in less than five hours! The team was great to work with, handled everything with care, and followed all advice and instructions. We could not be happier with our experience! Thank you My Guys Moving for making our moving experience one of the easiest we've had!!

read more
Sydney Pender
10:15 13 Apr 21
We had the best experience with My Guys! They showed up and were happy and positive all day. Helped problem solve getting a large couch down into our

...

small basement by taking a door off the hinges. They finished in 7 hours and our final cost came in under the estimated amount. We were so pleased with the seamless transition to our new home and much of that is due to these great movers-would definitely recommend!

read more
Stuart Smith
14:44 12 Apr 21
My Guys were on time, fairly priced, and went out of their way to be sure our items were cared for. I would highly recommend them!!
Next Reviews
Why Choose My Guys Richmond?
Voted #1 Mover in Richmond – 10 years in a row
Free moving estimates
Family owned and operated
All employees are trained
No hidden costs
Clean protective pads to wrap your belongings
Fully licensed and insured
Get your estimate in 24 hours or less
Certified ProMover
Live trained customer service representative to answer your phone calls
Saturday Moves
60% Referral/Repeat Business