Moving During the Fall or Winter
As all of the leaves change color and fall to the ground, we all must come to grips with the truth that the summer is gone, fall is in full swing and winter will be here in the blink of an eye. For most people, that means packing up summer clothes, raking leaves and making sure the snow-blower doesn't need repairs. For those who are moving, it means preparing to move in colder temperatures and trying to avoid cold weather. For a moving company, the fall and winter are far less busy than the summer months, meaning we have more openings and crews available to choose from. If you're planning a local or long distance move during the latter part of the year, we have a few tips that will help you move quickly and efficiently. Here are a few great winter times moving tips.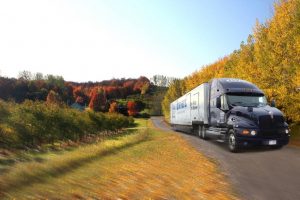 Moving Company Discounts
During the busy summer months, moving companies tend to find themselves booked solid. Most people prefer moving when its warm out because the weather is more agreeable. People also often find that they and their families tend to have a little more time off from busy schedules during this time of year, making moving easier. All of this means that local moving companies are far busier and its more difficult to book your move. If you do get an appointment, you may not be able to get the date and time that works best for you. When winter comes around, movers try and find ways to make up for the dip in business. Sometimes that comes in the form of discounts and special packages offered to incentivize people to move with them. This means that there will be a lot of great offers out there for those who are looking for moving companies. Offers will vary from company to company, so makes sure you ask any moving company you're considering about any special rates or offers.
Scheduling Freedom
As previously stated, movers usually see a dip in business when the weather cools down, as fewer people choose to move the colder it gets. This is an advantage for anyone looking to move during the fall or winter because moving company schedules are opening up at this time of year. Same-day local moves, last-minute booking and storage options are all more readily available during the fall and winter. Take advantage and schedule your move for the exact date and time you need. Flexibility makes moving easier.
The Real Estate Market
If you're not sure where you'll be moving to, the real estate market is also far easier to work with during the fall and winter as well. Since there are many more summer moves, the market opens-up as much as moving company schedules do during fall and winter. All those people who moved in the summer are now off the market and if you plan far enough ahead, you're bound to find a great place for good price. You might be shocked at how quickly a home can be found, sold and moved into when there are fewer competing buyers in the market.
Start Planning Now
Planning ahead is essential for any move, no matter the season. The fall and winter may be more favorable for both local and long distance moves but a solid plan of action is always a good idea when you're moving. Be sure to find your local mover and pack thoroughly and neatly before your move. If you follow these steps, you'll find that moving during the latter part of the year has a lot of great advantages. For more tips on moving in any situation, check our blog for the latest advice.