10 Fun, Historical Things to Do in Williamsburg, VA
As Williamsburg celebrates the 400th anniversary of events that helped shape and form America, we wanted to take you on a tour through our great city! Home to some of the most historical places in VA (and the country), Williamsburg attractions offer exclusive experiences that you won't find anywhere else. Our great city was even recently ranked no. 12 by New York Times for 52 places to go in 2019. When deciding what to do in Williamsburg, whether you're moving to Williamsburg or just visiting, this list will help point you in the right direction.
Colonial Williamsburg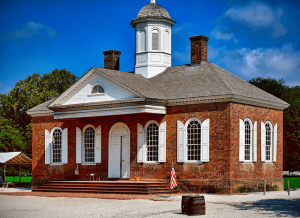 Take a time machine back to the 18th century and experience life during the dawn of America. The world's largest and most expansive living history museum gives its guests a deeper understanding of this country. History comes alive here as you can meet with the founders of this nation. Hear stories from the people who laid the foundation and set the ideals we strive for today. Visit the Governor's Palace, where Patrick Henry ("give me liberty or give me death!") and Thomas Jefferson once lived. With museums, hotels, restaurants and more on the property, it is one of the best things to do in Williamsburg.
Jamestown Settlement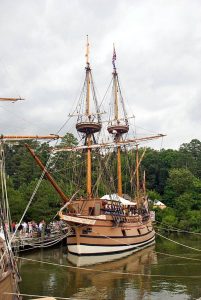 Sticking with the historical trend, visit Jamestown Settlement to see how the first permanent English colony in America began. Explore the replicas of Captain John Smith's three ships that arrived in 1607. Its living history programs take you through cultural events between the British, Powhatan Indians, and Africans that converged on the land. Jamestown Settlement is celebrating the 400th anniversary of key cultural events in 2019. It will be the stage for special and engaging events throughout the year. With so much history, it is always one of the top Williamsburg attractions.
Busch Gardens Williamsburg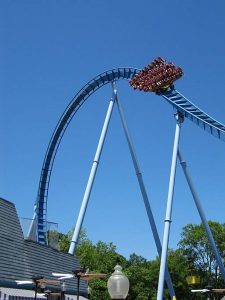 For the thrill seekers, Busch Gardens Williamsburg is one of the most fun things to do in Williamsburg. This European-themed amusement park has rides for all ages. Ride one of their seven world-class roller coasters or jump on the brand-new Finnegan's Flyer opening in May 2019. It is consistently named the country's most beautiful amusement park and has plenty of family attractions. Take a walk through the Sesame Street Forest of Fun or explore the Land of the Dragons. With plenty of restaurants, shopping and special events throughout the year, it keeps residents and visitors coming back for more. If you are in Williamsburg around Halloween, make sure to attend the Howl-O-Scream for top-notch haunted houses and escape rooms.
Water Country USA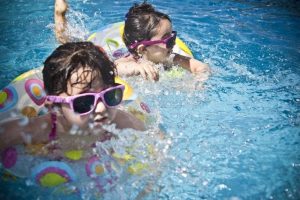 Located just three miles west of Busch Gardens Williamsburg sits the mid-Atlantic's largest water theme park. With state-of-the-art water rides and resort-style amenities, Water Country USA is the perfect place to spend a summer day. It has 16 water rides and attractions, highlighted by the Colossal Curl. With action-packed thrill rides available, the park also has plenty of places to relax and rewind. Float down one of their lazy rivers or kick up your feet in a luxury cabana. Water Country USA is undoubtedly one of the best things to do in Williamsburg during the summer.
Yorktown Ghost Walk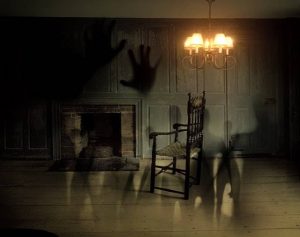 If you're looking for some history and adrenaline, explore the dark side of Yorktown with the Yorktown Ghost Walk. Led by actual paranormal investigators, you will be guided through some of the most haunted locations in Virginia. Take in the history of each location and hear the ghost stories that the investigators have been gathering for centuries. And don't forget your camera, as many people on the tour often experience unexplainable things. A truly unique experience, the Yorktown Ghost Walk is one of the top things to see in Williamsburg.
American Revolution Museum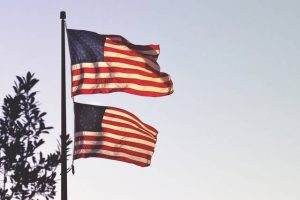 Remodeled and launched in 2017, this museum offers comprehensive and immersive indoor exhibits. The films and galleries walk you through America from its colonial status to nationhood. Once you soak everything in, you can head outside to their living history portion of the museum. With a re-created Continental Army encampment and a Revolution-era farm, the costumed staff will blow you away with their knowledge of this history.
Historic Jamestowne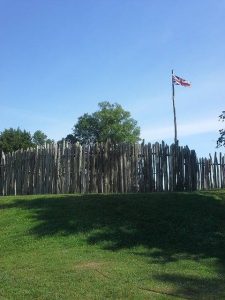 While Williamsburg has many historical sites, this is the true birthplace of Virginia and United States. While Jamestown Settlement is more of an interactive museum, Historic Jamestowne is an archaeological site. The site contains the remains and ruins for 1607 James Fort. Explore the actual site that was home to the first permanent British colony in America. The Jamestown Rediscovery archaeological project began in 1994 and has found thousands of artifacts rich with American history. Explore the remains of the church where Pocahontas married John Rolfe in 1614. We recommend taking one of the daily archaeological tours that are free with admission.
The College of William and Mary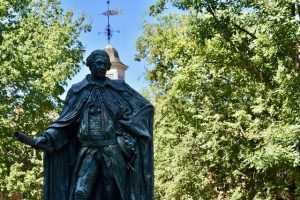 Founded in 1693, William and Mary is the United States second oldest college. With a rich liberal arts program and cutting-edge research programs, it has remained one of the top schools in the country. Nicknamed the Alma Mater of the Nation, William and Mary educated Thomas Jefferson, James Monroe, and John Tyler. In addition to three presidents, the college was also home to four signers of the Declaration of Independence, 16 members of the continental congress, and Supreme Court Chief Justice John Marshall. A 17-year-old George Washington even received his surveyor's license through William and Mary. Located in the heart of Williamsburg, this historic college of "firsts" is easy to explore.
Yankee Candle Village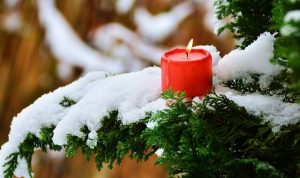 This 45,000 square foot adult playland is one of the prime real estate spots in the city. With over 400,000 candles and more than 200 scents, it is very easy to lost track of time here. It is a truly unique experience with interactive shopping and fun entertainment around every corner. Check out the Holiday Park that's open year-round. It has 40,000 ornaments and Santa Claus is always on the clock to take pictures with the kids! It has so much more than candles to offer. It has a toy shop, sections for men and women, and delectable popcorn and fudge shops.
Go Ape Treetop Adventures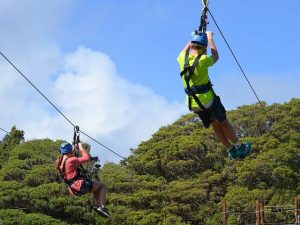 Looking for some exercise and challenge? Go Ape offers a 2-3-hour obstacle course filled with 38 obstacles. The course features climbing obstacles, zip lines, net bridges, and even Tarzan swings. With breathtaking views and fun for all ages, it is the perfect summer day outing for the family. While some requirements must be met for the Treetop Adventure (age, height, supervision), Treetop Junior is open to all ages. Located in the heart of Freedom Park, this obstacle course will take you soaring 50 feet above the ground!