10 Long-Distance Moving Tips for Richmond, VA (Updated 2021)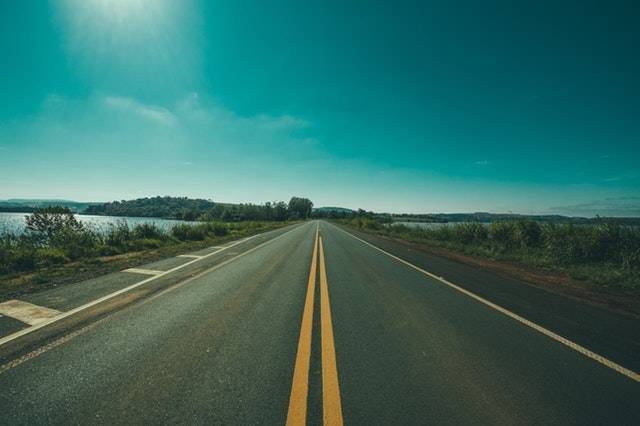 If you're in the process of preparing for a long-distance move, there are sure to be a lot of things on your plate. While finding the best out of state moving companies in Richmond, VA is certainly a piece of the puzzle, and hiring professional movers can help create a stress-free moving process, there are a number of different things you and your family must do to prepare for the big move.
A move of any size can be stressful. Taking the necessary steps and creating a long-distance moving checklist for yourself leading up to the move will go a long way. Allow yourself to be excited about your new move by following these tips.
1. Budget, Budget, Budget!
Moving costs can start to add up quickly if you're not paying attention. On top of financing your new home, you have to worry about hiring Richmond long distance movers, your own travel, shipping your car and many other things. Sit down long before your move and create a budget that includes a rainy-day fund. Track your spending with a spreadsheet and save money wherever you can.
One helpful tip is finding free packing materials. Packing boxes and supplies will cost more than you think. Ask family and friends for any extra materials they might have. Visit your local grocery stores and businesses and ask for their cardboard boxes. Since most are required to recycle them anyway, there's a good chance they will let you take them.
One of the easiest ways to help your out-of-state move is reducing the number of things you have to move. Well before your move, start going through your possessions and deciding which items are not vital to you.
Keep in mind the size and weight of some items. If you have a worn-down pool table or exercise machine, it might be best to donate it or try to sell it to a friend. Eliminating non-essential items in your move will save you time, money, and peace of mind.
3. Pack Up What You Can
Getting ahead of the curve is key when packing for an out-of-state move. Whether you're looking at hiring long-distance moving companies in Richmond or not, preemptive packing will go a long way in making things run smoothly.
Pack up your drawers and cabinets. Clear out your attic or basement. Any household goods that are not essential in your day-to-day life can start being packed leading up to your move. Make sure fragile items are wrapped carefully in bubble wrap or other packing materials before putting into moving boxes.
One tip we have as professional movers in Richmond, VA is to plan and coordinate your rooms in your new home. If you plan out where things need to go once you arrive, you'll be able to pack more efficiently. That way, things can be packed and unpacked all in one room!
4. Find Affordable Out of State Movers

The most expensive part of your move will be hiring long distance movers in Richmond, Virginia. Doing thorough research on local Richmond moving companies will give you a good sense of their customer service, moving service, and different packing services. You want to hire a professional moving company that you can trust. Get multiple quotes and check Google Reviews.
Check to make sure that the moving company has proper licensing to handle cross country moves or if they are an agent with any nationwide or worldwide van lines like Stevens Worldwide Van Lines, Arpin Van Lines or Atlas Van Lines.
5. Research Your New State
We are assuming that you have already purchased or rented a new home, but there's much more to do when it comes to moving to a new city. Find out local tax laws and what the weather is like year-round. Learn about recreational activities and social clubs.
If you do not get the opportunity to visit your new hometown prior to your move, your research will be even more important. If you have children, make sure you investigate all the schools in the area.
6. Gather Records
Things can often get misplaced during a move. If you hire the wrong long-distance movers, they might accidentally misplace something. It can happen for many reasons.
Before you get too far into your move, make sure to pack all your important documents and records. Clearly label them and bring those with you instead of in the moving truck.
7. Save Receipts
If you decide to donate items while decluttering your house, save your receipts, you can write off the value on your next tax returns. Also, if you are moving to a new state for a job, you might be able to write off some moving expenses on your taxes or your new company might reimburse you on some of the costs.
If nothing else, it will help you stay on budget and keep track of all your moving costs.
8. Notify Utility Companies and Forward Mail
The last thing you want is to show up at your new house and not have electricity or water. Make sure you call your new utility companies well before your move to set up what date you want your services to start. Don't assume anything. Also, contact your existing utility company to make sure your cable, gas and electricity are turned off the day after moving day.
Lastly, make sure you go to USPS.com to notify them of your change of your address. You can choose the exact date you want to start having your mail forwarded to your new home.
9. Alert Friends and Family
As silly as it might sound, some people get so wrapped up in their long-distance move they forget to let their friends and family know their moving plans. Make it a point to reach out to those who have made you feel at home over the years. Let them know you're moving and try to get together with them one last time.
10. New Licenses
When moving to a new state, be sure to acquire your new driver's license as soon as possible to avoid legal trouble. Moreover, make sure your vehicles are properly registered and meet any air quality requirements the state may have.
If you own a pet, you'll need to register them in your new city or county. Most states require you to get your pet properly registered within 30 days but doing it early will ensure you don't accidentally forget.
Good Luck!
Whether you are looking to move in or out of Richmond, VA, we hope that list will help your long-distance move easy and stress-free. It all comes down to research, preparation and communication.