Tips for Pet Transport – How to Move Your Pet Safely to Your New Home
Moving can be a complicated process, and can become more so when you have a pet involved. If you are planning a long distance, cross country move, or even an international move, then it is likely that you'll need a way to ship your pet to your new location. But what are the safest ways to move your pet to your new home? Follow these tips for transporting pets to ease the process for yourself and your furry friend.
Plan the Pet Transport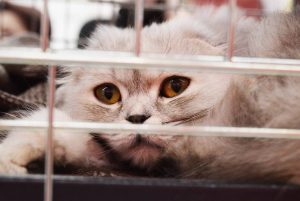 Planning is essential when you're moving. There are many things to consider, like what moving company to choose and how much the move will cost. When you're moving a pet, however, planning becomes even more important. First, determine whether you're able to travel with your pet. Traveling with your pet is the best option because it will create a more relaxed journey for them, as traveling isn't what most pets are used to and having you around can help them cope with the stress. Unfortunately, there are some instances when traveling with your pet is not an option. Maybe you need to arrive at your new destination before them, which is common. Therefore, depending on your situation, you will need to decide whether you want to use air or ground transportation for your long distance pet transport. There are pros and cons of each, and you will feel comfort in knowing that you picked the safest and least stress-inducing option for your pet. Additionally, you will need to take your pet to the veterinarian. This is essential, as you need to know if your pet is healthy enough to travel. You'll also want to crate train your pet, or have your pet get used to a crate before traveling. This will make the travel a little easier if your pet is used to his or her crate beforehand.
Moving Pets by Air Travel
If your destination is much too far to drive to, then air travel can be a great option for transporting your pet. You can transport your pet through a variety of airlines, and most airlines will even let you bring your dog and/or cat into the cabin with you. Some airlines that fly in and out of Richmond International Airport that allow pets to be in the cabin with you include: Delta, American Airlines, Jet Blue, Southwest, United, and more. If you're not able to travel with your pet, Delta, American Airlines, and United allow pets to be transported in cargo as well. It is very important, however, to do your research into each airline. Some airlines don't have the same commitment to your pet's safety and comfort as others. Additionally, many airlines now have compartments for pet travel where temperature and air pressure are the same as the cabin's. So, researching each airline's prices, accommodations, reviews, costs, and restrictions (some airlines only allow certain species, breeds, and sizes of pets) can be a great way to determine the best airline for your long distance pet transport.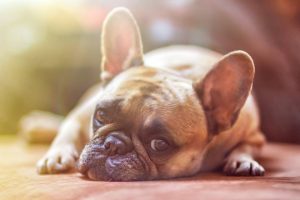 If you have a snub-nosed or brachycephalic breed, which includes Pugs, English Bulldogs, Boston Terriers, Persian cats, and more, there are other precautions you should be aware of. These types of dogs have special requirements when flying. Therefore, it's important to take your dogs breed into consideration as well. These breeds are more likely to have breathing issues or heat stroke when exposed to high temperatures, pressures and/or stress. If your pet falls into this category, extra planning is needed to determine whether air travel is the right choice for your pet transport. If it is your only option, air travel can still be safe for brachycephalic breeds. Buying a larger crate, giving extra water, crate training, and getting advice from a veterinarian can make your snub-nosed pet travel as safe as can be.
Moving Pets with Ground Transportation
Depending on how long the drive is, ground transportation can be great option for transporting your pet. This option is usually only used if you can't drive with your pet yourself. However, it is recommended that ground transportation is only used when the drive isn't too far. Having a pet traveling for days can be stressful for your pet, so making sure your pet's transit is as short as possible is important. It is also important to note that the longer the trip, the more expensive it will be; however, ground transportation companies and airlines have extremely varied pricing on pet travel due to pet size, time of year, distance, and more. If you are able to take your pet with you on your long distance drive, there are a few key things to keep in mind during your move. First, if you know your pet suffers from car sickness, be sure to visit your veterinarian to get prescribed medication to remedy this. Second, be sure your pet is moved in a well-ventilated pet carrier. Third, be mindful of giving your pet regular bathroom breaks throughout the long drive so they can stretch their legs, get some food and water, and enjoy some fresh air.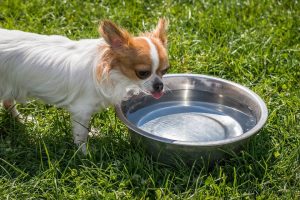 Planning and research is the best thing you can do to make sure your pet arrives to your new home safely. There are many companies that provide pet transport services, so take the time to do your research to find the perfect one for you. Although moving your pet can be a time-consuming process, it will be worth it in the end knowing your pet is comfortable and under the best care during its move. So, good luck and congratulations on your move!