Visit Richmond, VA: Lively and Historic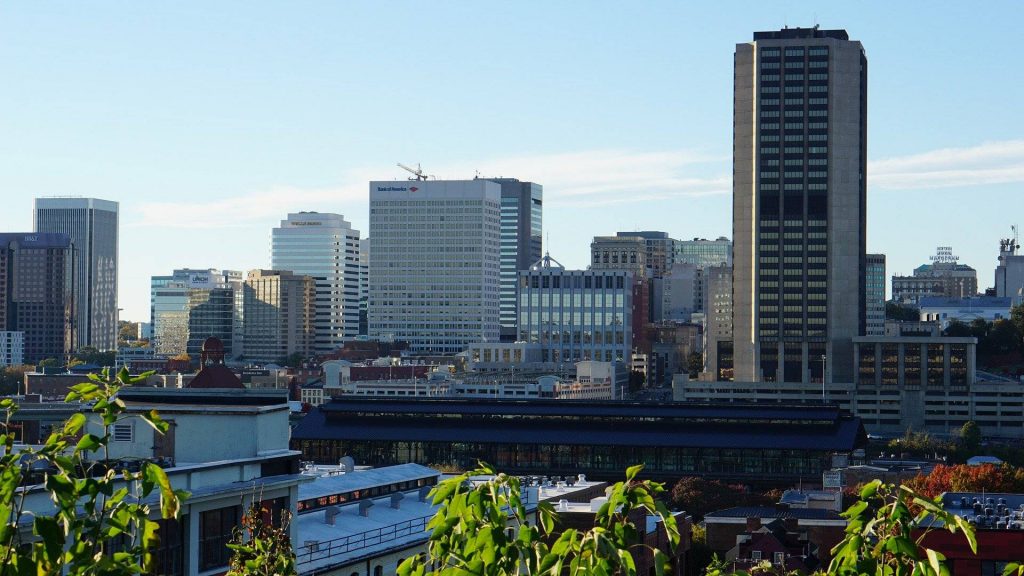 On January 12, 2020, the New York Times published an article called "52 Places to Go in 2020". Richmond was named #39 in that list. What makes a once-quiet Southern city such an alluring place to visit?
"Richmond, long known as a sleepy capital steeped in Confederate history, has morphed into a dynamic cultural center on the cutting edge of the arts, food and recreation," the NYT reported.
The city of Richmond was first settled in 1737 along the banks of the James River. It has bore witness to some of the most important scenes in American history, including Patrick Henry's "give me liberty or give me death" speech at St. John's Church and becoming the capital of the Confederacy in 1861. All of this storied history makes it quite a hotspot of historic interest for locals and tourists alike.
In the 21st century, it's a thriving metropolis. The capital of Virginia, the city is a quick drive away from Washington, D.C. and the Chesapeake Bay area. It is a young and diverse city, with the majority of inhabitants under the age of 45, African-American, and women.
Richmond History
American history is intertwined with Richmond's local history. The once-quiet town has been embroiled in revolutions, boomed with commerce and sunk to the very depths of economic despair. With all of this momentous turmoil, Richmond now makes an exciting place to visit.
Steeped in colonial history, Richmond offers plenty of Revolutionary-era sites. You can visit Henricus Historical Park, which offers a glimpse of life in 17th-century Virginia, complete with a colonial and Native American Village. Revolutionary hotspots are scattered around the city, from old churches to taverns the Founding Fathers patronized.
As the former capital of the Confederate States of America, Richmond offers plenty of Civil War history. Civil War buffs can visit the American Civil War Museum at the White House of the Confederacy or walk the Richmond Slave Trail.
You can also tour Agecroft Hall, an authentic English Tudor mansion that was transported piece-by-piece across the pond in 1925!
Another museum of interest is the Edgar Allan Poe Museum. Poe spent a good chunk of his life in the city and his fans can see mementos of his life and work at the museum on East Main Street.
Things to Do in Richmond, VA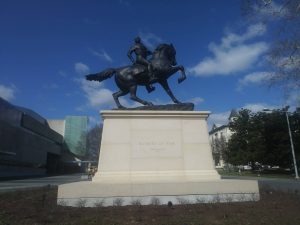 You don't have to come to Richmond solely for the historical sites. This bustling city offers plenty of food, drinks, outdoor activities and other entertainment.
The Falls of the James is a 7-mile stretch of the James River that continually drops in altitude, including where it winds through Richmond. This stretch of river creates the James River Park, one of the best urban parks in America. This chunk of river makes it an excellent place to go whitewater rafting. If you're looking for a more relaxing pace to experience the water, the island of Belle Isle offers a pedestrian footbridge and plenty of places along the banks to loiter and watch the river. Richmond's numerous parks are a great place to get some fresh air.
Richmond is home to one of the best NASCAR tracks in the country, with two major races held at the Richmond Raceway each year. Racing weekends are always an exciting time around the area!
Southern cuisine is a specialty in Richmond. The NYT suggested visiting The Belleville, a food hall, in its article. The Belleville will offer 18 food vendors and three bars, including the locally popular craft beer Veil Brewing Co. Craft beer is a specialty in Richmond, with dozens of taprooms and breweries around the city.
If you'd really like to indulge in the local beer scene, why not walk the Richmond Beer Trail? With about 23 breweries right in downtown, it's a great way to spend a balmy summer evening.
Food for the artistic soul can be found in the many galleries, art museums and theatres. The Virginia Museum of Fine Arts boasts over 500,000 square feet of space with a wide variety of art with the new "Rumors of War" statue on the grounds. The Richmond Jazz Festival is world-renowned and takes place every summer. Don't forget the Richmond Folk Festival that brings in 200,000 people over three days. Looking for art on the streets? The city is home to over 100 murals, and the Richmond Mural Project brings new ones in every year. Performing arts opportunities abound with the Richmond Symphony Orchestra, Richmond Ballet and multiple theatres offering everything from musicals to experimental shows to everything in between.
Richmond hotels range from historic to boutique. Try the world-renowned Quirk Hotel, or a classic staple like The Jefferson Hotel.
Living in Richmond VA
Does all of this history, culture and food pique your curiosity about living in Richmond? The overall population is 220,000 with 1.2 million in the larger metro area and offers plenty of diversity and nightlife. Most residents of the city choose to rent their abode rather than own it. Fortunately, the rent is cheaper than most comparable cities.
Many residents don't need to rely on big-box grocery stores, either. The 17th Street Market has been in business since 1737, supplying all of Richmond's residents with fresh food and goods.
Moving into a historic city such as Richmond offer its unique challenges. The winding streets may make it difficult to get a moving truck through. Or, buying a charming 18th century property could make moving a California king bed into the second floor master bedroom hard. Even parking in the city during your move can be crazy. That's when you call your local Richmond moving experts, like My Guys Moving & Storage Richmond. Local Richmond movers will not only give you the best advice on moving and packing, but can guide you around your new hometown.
If you're looking for a slice of history with world-class amenities, Richmond is the ideal place for you. Whether you're making the leap and moving to the River City, or just looking to vacation here, Richmond is a great place to get your feet wet in the Southern lifestyle.