17 Essential Household Items for Moving Into a Richmond, VA Apartment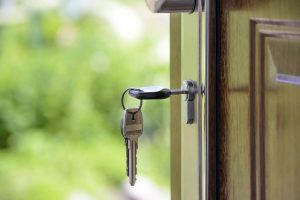 So, you're done signing a lease and ready to move into a new apartment. Exciting!
Having to worry about what to pack – not so much.
Today, we're going to tell you about the 17 essential household items you'll want to bring along to your new place wherever it might be in the Richmond, VA area.
How to Prepare to Move into an Apartment
Anyone can just slap a list of common household items together and call it a day.
What makes this list different from the rest is that it was designed by experienced movers with apartment moving in mind.
We've perfected apartment moving down to the finest detail.
This list covers everything from circuitry and appliances to furniture and tools. And the best part – you can use this right now, today.
So, what are you waiting for? Take a look below to start preparing.
Household Items that are Necessities When Moving into a New Apartment
Keys & Locks – It might sound self-explanatory, but you'd be surprised at how many times our movers arrive only to be told that they must wait because keys are on the way. Whenever you decide on your apartment, crafting a set of spare keys that you can trust with family or friends is important. It's also smart to install new locks in the apartment to prevent previous tenants from using old keys to gain access.
A Tape Measure – Tape measures are extremely important when moving into an apartment. Be sure to measure the available space in each room. This will give you a better idea of what can go where come moving day.
A Tool Kit – While most apartments will have building maintenance, it's important to be ready for repairs at a moment's notice. Consider a tool kit that has useful materials like screwdrivers, clamps, sealant, tape, a hammer, a power drill, nails, screws, pliers and more.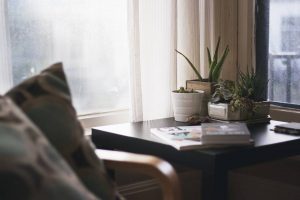 Paint Tester Pots – Chances are that your apartment has been lived in before. We're not calling the previous occupants out, but you should consider a paint tester pot before you redecorate. Paint test pots allow you to see how a paint's color will change overtime – a huge help if you plan on living in the same apartment for a while!
House Plants – Moving can leave your head spinning, so having something that provides you with peace of mind is crucial. Consider filling your apartment with health-friendly plants like spider plant, aloe vera, lavender, English ivy, snake plant, rosemary, peace lily and Boston fern. Make sure you give them a nice soak before packing them though!
Dining Table & Chairs – Everyone needs to eat. Remember, that tape measure? Now would be a great time to put it to use. Find a table and chair combo that maximizes space without leaving feeling too cramped.
Outdoor Furniture – Having one table to worry about already seems like enough – but two? You must think we're crazy. But hear us out! You don't want to spend all your time cooped up inside. Having something as simple as a sun chair and patio table can encourage you to decompress outside after a long day.
A Barbecue – Many apartments have designated outdoor sections where tenants can cook. Check with your facility ahead of time to see if there are any outdoor areas or balconies where you can set up your grill.
Outdoor Lighting – Even though your apartment is your home, you probably don't want to spend all your time inside. Liven up the atmosphere of your apartment with outdoor lighting along walkways, flora or trim. You can find inexpensive battery operated or solar powered options at appliance and hardware stores throughout Richmond.
Surge Protectors & Power Strips – Apartments are useful for individual or small-group living but sometimes they aren't equipped to handle your needs. Avoid running out of outlets by bringing some extra power strips along with you. Power strips and surge protectors provide extra space for appliances while preventing surges in voltage.
Appliances – Very rarely do apartments come fully furnished. Chances are you'll have to bring some heavy-duty appliances along with you. Items we recommend bringing include: a vacuum, a fridge, a toaster, a blender, a coffee maker, an iron, a fan and a microwave.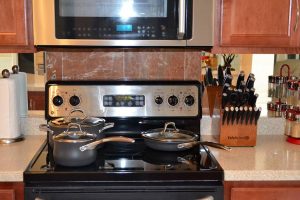 For Kitchens – Kitchens are the gateway to our stomachs. Don't leave yours understocked. Be sure to bring cutlery, spices, plates, pots, pans, lids, food storage containers, a cutting board, a can opener, paper towels, towels, a drying rack, a tablecloth, measuring spoons, measuring cups, a colander/strainer and bins for trash and recycling.
For Bathrooms – A clean bathroom is a happy bathroom. Don't skimp on bringing things like toilet paper, a toilet brush, toilet cleaning supplies, a plunger, a first aid kit, air fresheners, hand towels, soap and tissues. (stacked laundry.jpg) [title="in-unit laundry" alt="Household items for apartment laundry"] https://pixabay.com/images/id-3499680/ No attribution required. Link to none. Align right within content below. Size medium.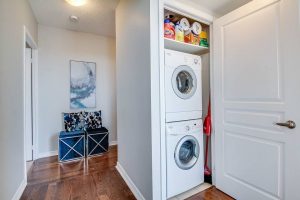 For Laundry – It's important to know your laundry arrangements prior to your apartment move. Some facilities have in-unit laundry while others have communal setups. In any event you'll want to make sure you pack plenty of washing detergent, softener, dryer sheets and bleach along with a laundry hamper.
For Bedrooms – Your bedroom is a place to relax and rest. Along with bringing items like bed sheets, pillows, lamps, linens and hangars don't forget any pictures/frames, dressers, mirrors or blankets. These little things can make a big difference when you get home from a busy day.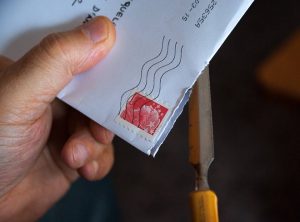 Mail – Just like updating your keys, it's pivotal that you reach out to employers, health care providers, the government, credit card providers, friends, family – and just about anyone else you set up utilities with and pay bills to – and inform them of your change in address. This can help avoid confusion with receiving mail from the post office down the line.
Pets — Our furry friends are part of the family. Know what kind of atmosphere you're bringing your companion into. Many apartments do not allow animals over a certain size or weight, so always check beforehand. It's also worth investigating your apartment complex's accommodations for animals since some have designated animal areas while others do not.
List of Household Items for First Apartment Move-In
So, there you have it!
A complete list of household items needed for new apartment movers.
With these 17 simple household items you'll absolutely crush your apartment move anywhere in Richmond.
Now, moving into a new apartment, whether its local moving or long distance moving, doesn't have to be a nightmare scenario.
Making apartment moving manageable is what professional movers do.
House Items for New Apartment Move-In List
Experienced apartment movers know that bringing these household items is one of the fastest ways to get settled in sooner.
As long as you take the necessary time to prepare when moving your belongings, you'll be able to handle anything along the way.
The best way to do that is by following the advice of trusted moving professionals.