Movers in Williamsburg, VA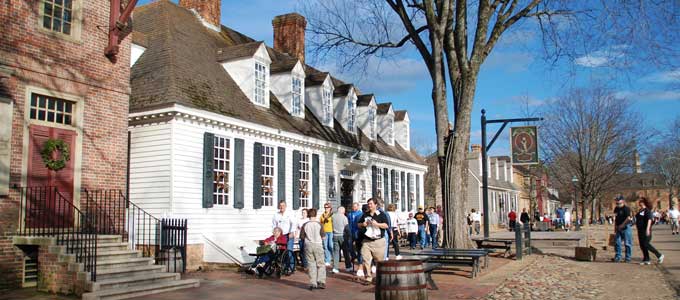 By Humberto Moreno – Colonial Williamsburg Uploaded by AlbertHerring, CC BY 2.0
If you're moving to, or in, the city of Williamsburg, Virginia you'll need a professional, trustworthy moving company to safely handle your belongings. For a fast, stress-free move, choose the professional moving team of My Guys Moving & Storage of Richmond. Since we are East End of Richmond; Williamsburg is very close by and there are no additional charges for your local move. Our team movers has more than 25 years of experience and can offer the best service plans in moving, storage, and packing, for every type of move. My Guys Moving & Storage can save you time and money, so that you can focus on what's most important during the move to your new home: you and your family.
Moving To Williamsburg, Virginia
Residents of Williamsburg, Virginia are among the most fortunate in the state. They live in a city that is surrounded by rich American history and culture. Located in the Historic Triangle between the vast James and York Rivers, the city stood as an original capital of the state's colony at the time of the American Revolution. Through its buildings and artifacts, the historical site of Colonial Williamsburg creates a living representation of the preserved history of the town as it was centuries ago. Other impressive historical landmarks include the Capitol at Williamsburg the Governor's Palace, and the National Center for State Courts. Of course the first settlement in Virginia is in nearby Jamestown.
Along with historical locations, Williamsburg also offers its residents more modern outlets of entertainment, such as the Williamsburg Winery, Williamsburg Outlets Center, Busch Gardens,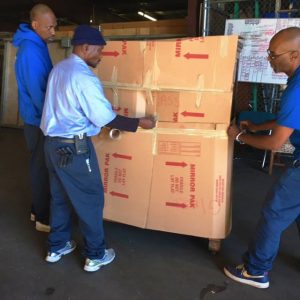 Water Country USA, The Great Wolf Lodge, and the Virginia Musical Museum. A number of campus-related social events in the city can be found as well, thanks to the close location of the famed College of William & Mary; the second university founded in America. Through its vibrant history and countless activities for people of all ages, the city of Williamsburg is one of the most frequently visited cities in the United States, as well as one of the most respected.
Trusted Williamsburg Moving Company
The movers of My Guys Moving & Storage provide customer service that exceeds the standards of competing moving companies, with detailed plans that let you stay informed of your move's progress every step of the way. To ensure that you get the most from your moving experience, My Guys Moving & Storage is more than happy to cover every aspect of your move, from specialty item moving, to packing and storage for moves across town or across the country. To learn how we can help with your next move, fill out our form or give us a call today at (804) 744-2400.  My Guys Moving can do an in-home or video survey for your larger move needs.
My Guys Moving & Storage proudly serves the follow zip codes in the Williamsburg, VA area: 23185, 23186, 23187, 23188.