Moving Company in Bon Air, Virginia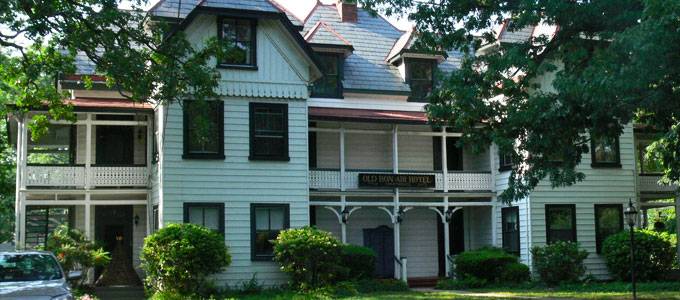 Finding the right moving and storage company is easier said than done. You need a team that is trustworthy, friendly, and one that will treat your possessions with extreme care. That's why My Guys Moving & Storage of Richmond stands out from the crowd. We live and work in Richmond, and we consider serving the needs of this community to be a privilege. We have more than 25 years of experience in the moving industry and we bring that knowledge with us to each and every job. Whether you're in need of local, out of state or international moving experts, My Guys Moving & Storage can help.
We can accommodate short and long-term storage options in our warehouse for anything you're looking to keep safe. Our climate-controlled warehouse is large, clean and full of amply sized storage containers that can hold items of almost any size. We also keep a large stock of packing supplies on hand. Our website contains a full list of prices and as a customer, you can even get some used boxes for free! There's no need to take the moving process on alone, trust My Guys Moving & Storage to be the guys to handle your Bon Air moving needs.
Moving to Bon Air, VA
For a long time during the 19th century, Bon Air was a resort town for wealthy Richmond citizens. They believed that, because of the elevation, the air quality in the area would be better than that of the industrial Richmond area. This is how the city got the name Bon Air, which means "good air."
Today, Bon Air is a small, quiet, residential town with beautiful vistas and it is surrounded by the charm of old Virginia. Its neighborhoods still have many 19th century Victorian-style homes from when Bon Air was first becoming a popular destination for Virginians. Now just over 16,000 people call Bon Air home. In 1970 Bon Air became a part of Chesterfield County. There is a great community here and the people of this neighborhood help make the entire Richmond metro area a great place to live, work and play.
Expert Movers in Bon Air, Virginia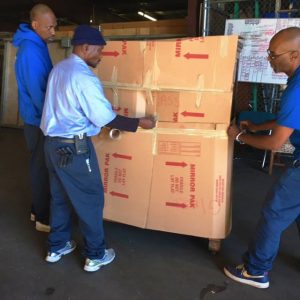 If you're planning on moving to or from Bon Air, My Guys Moving & Storage of Richmond will provide a stress-free moving experience. We are the one-stop shop for all moving, storage and packing supply needs in the Bon Air region, and we also provide these helpful tips for your move. Get your free estimate by filling out our online form or giving us a call at (804) 744-2400.
My Guys Moving & Storage proudly serves the following zip codes in Bon Air, Virginia region: 23113, 23225, 23235, and 23236.