Movers in Tuckahoe, Virginia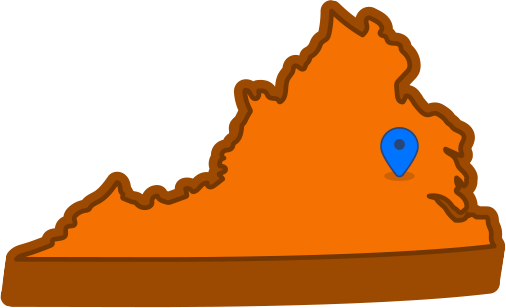 When it's time to move it isn't always easy to find the right people to take care of the job. You want people who are friendly, careful with your belongings and trustworthy. That's why My Guys Moving & Storage in Richmond is the perfect moving company for the folks in Tuckahoe. Regardless of whether your move is local, out of state or international, My Guys Moving & Storage is the best choice for you. We're a family-owned and operated business in Richmond, so we understand the needs of those moving to or from communities in Virginia. We have more than 25 years of experience in the moving and storage industry and we bring that knowledge with us to each and every job.
My Guys Moving has been moving the Tuckahoe area since 1984
Looking to keep your belongings safe until you make room for them? Our climate-controlled warehouse is perfect; it's large, clean and our storage containers can usually hold about one whole room's worth of household items each. We keep an ample stock of packing supplies on hand and our website contains a full list of prices.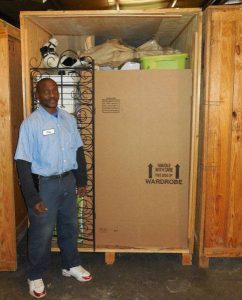 You can even get some used boxes for free! We have it all, right here, under one roof, so trust My Guys Moving & Storage with all of your Tuckahoe moving needs.
Moving to Tuckahoe, VA
Tuckahoe is a residential area located just northwest of Richmond, Virginia in Henrico County. Its friendly neighborhoods, excellent schools and beautiful parks, make Tuckahoe an ideal spot in the greater Richmond area. It is close to the University of Richmond and as the area bordering the city of Richmond in Henrico it an convenient place to live if you work in Richmond or nearby Innsbrook. There is a great community here and the people of this neighborhood help make the entire Richmond area a great place to live. If you're moving to the Tuckahoe area, you've chosen one of the best parts of Central Virginia to call home.
Expert Moving Company in Tuckahoe
If you're planning on moving to or from Tuckahoe, My Guys Moving & Storage offers a moving experience that is effortless for the customer. We provide these helpful tips for your move and are the one-stop shop for all moving and storage needs in the Tuckahoe area of Henrico. Get your free estimate by filling out our online form or giving us a call at (804) 744-2400.
My Guys Moving & Storage proudly serves the following zip codes in Tuckahoe, Virginia region: 23103, 23113, 23173, 23221, 23225, 23226, 23229, 23233, 23235, 23238 and 23294.